VIC AUTO COMPANY WINS CHINA CONTRACT
25-03-2015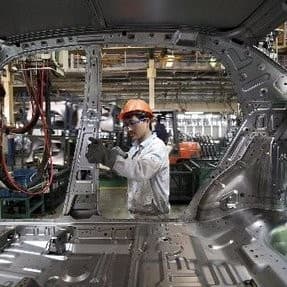 A Melbourne engineering company has won a contract to supply one of China's top 10 car manufacturers.
The contract was signed in Melbourne last week between Melbourne-based Red Lion Engineering and Geely, which will see it supply leading-edge automotive engineering services to the company.
VIC Minister for Industry Lily D'Ambrosio said the contract was a great result for Red Lion Engineering and Victoria and would create local jobs.
Red Lion Engineering, a new company founded by former Holden senior managers, was one of the 35 local companies from across the automotive industry featured during the 2015 Australian Automotive Supplier Showcase, part of the Australian Automotive Week 2015 held in Melbourne recently.
AAW was established 14 years ago as an annual event to promote the expertise of the automotive sector while focusing on new ideas, and emerging trends and technologies within automotive and the wider manufacturing industry.
VIC Small Business, Innovation and Trade Minister, Adem Somyurek, said signing Geely as their first client was a great win for Red Lion Engineering and a fine example of what innovative Victorian businesses have to offer export markets.