VERTICAL LIFTS NEED NO POWER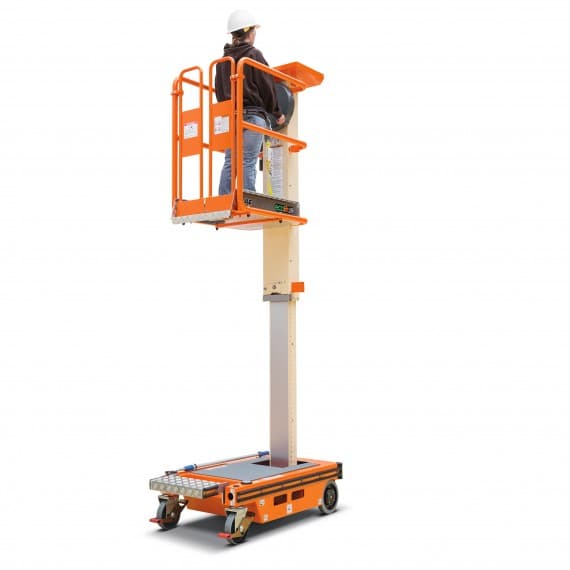 New from JLG, the EcoLift is a novel eco-friendly alternative to conventional access products. Featuring a patented stored-power lift/lower system, the EcoLift uses no batteries, no on-site power, or hydraulics. The upward motive force comes from the user turning the handwheel.
As a result, EcoLifts deliver trouble-free, clean, green operation with no need for hydraulic oil and no leak points. They have low maintenance requirements, run at a low total operating cost and offer the potential for 24/7 use.
There are two models available. The EcoLift 50 has a platform height of 1.50m and a working height of 3.50m, and the EcoLift 70 has a 2.20m platform height and a working height of 4.20m.
All EcoLifts are based on a rust-free aluminium platform with a rated capacity of 150kg, a robust steel mast and a sturdy base with non-marking automatic locking wheels. The operator rides on a diamond tread platform with tool tray and self-closing saloon gate.
EcoLifts are suitable for a range of applications including commercial and residential painting, facility maintenance, displays and decorating, HVAC maintenance, renovations and remodelling, plant maintenance and more.
JLG Industries (Australia)
131 554
www.jlg.com