VERSATILE FLOOR SCRUBBER TACKLES DAILY INDUSTRIAL DUTIES
22-08-2017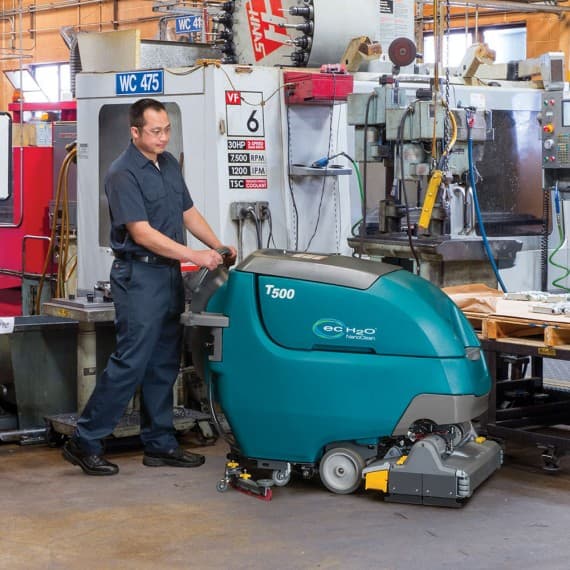 The Tennant T500 floor scrubber promises consistent results while lowering overall cleaning costs. It has a compact design yet is durable enough for daily industrial use, and can clean up to 2300m2/h.
The redesigned squeegee and integrated p-trap on the Tennant T500 improve water pickup, reducing the risk for slips and falls. As a result, the T500 can improve working conditions and reduce companies' environmental impacts.
The T500 is a versatile machine with a range of innovative options, including a 700mm orbital cleaning head that enables chemical-free floor finish removal, and Tennant's ec-H2O NanoClean technology, which can virtually eliminate the need for solvents in normal cleaning operations.
Productivity can also be enhanced with an optional onboard automatic battery watering system.
Tennant
1800 226 843
au.tennantco.com