Published 20-10-2020
| Article appears in October 2020 Issue
Vault powered by MDT – version control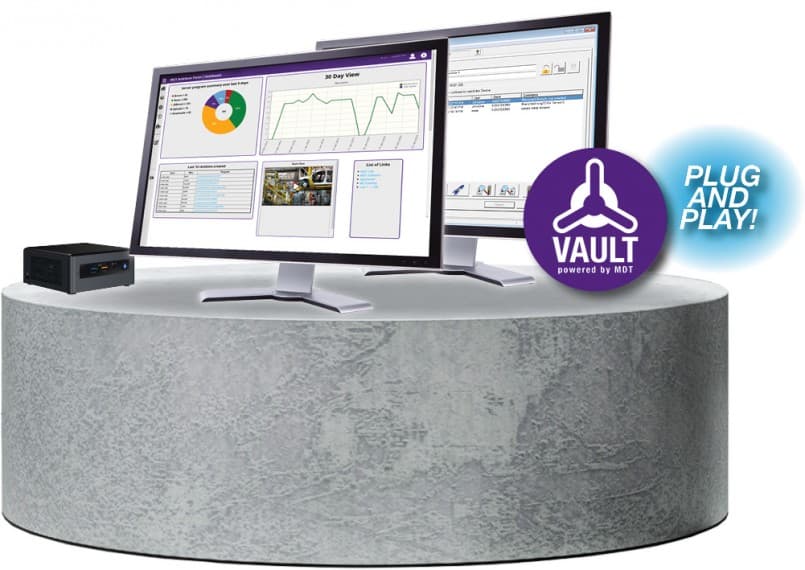 Disaster recovery simplified - 
New from Control Logic, 'Vault' powered by MDT Autosave is a plug-and-play device for secure storage and version management.
It has been designed to work seamlessly with your PLCs, SCADA, CNC, workstations, drives or documents.
With cyber threat protection built-in, users are able to quickly detect, validate and recover from unknown or unauthorised changes to their control system.
An easily accessible dashboard automatically provides system-wide comparison reports, audit history, hardware revisions and user history to simplify system management. 'Vault' can restore operations by quickly undoing an incorrect or unauthorised change as well as protect against device failure always having the latest code available for redeployment.
Track changes, reduce errors and downtime whilst increasing productivity and protecting assets.
 'Vault powered by MDT' is compatible with multiple industrial device brands including Rockwell, Siemens, Schneider with support for unlimited users. In addition, 'Vault' includes free priority phone support for setup if required, and self-paced training material.
 Proudly distributed by Control Logic
Control Logic
PO Box 1456 Eagle Farm, QLD, 4009
Control Logic
1800 557 705
sales@controllogic.com.au
www.controllogic.com.au