VARIABLE SPEED DRIVE IS MADE FOR MACHINE BUILDERS
19-10-2017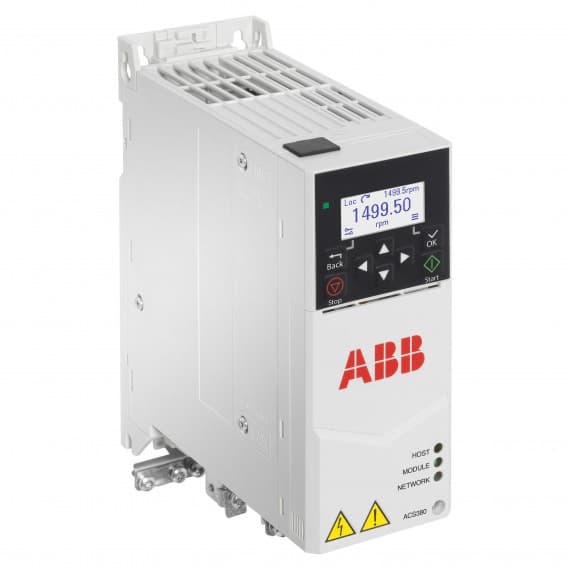 The ABB ACS380 variable speed drive is a compact unit designed to answer the demands of large-scale machine builders. Available now from Control Logic, the series has been designed with a range of selectable options to keep costs low.
Operating over a wide temperature range from -10 to +50ºC without de-rating, the ACS380 machinery drive delivers high torque accuracy with integrated features such as PID, limit-to-limit travel, encoder feedback and timers. An inbuilt EMC Class 2 filter secures compliance with the latest European and international standards for global industrial environments.
The ACS380 has an integrated icon-based control panel, and an optional Bluetooth control panel for easy configuration and monitoring of parameters for use on mobile devices. Safety functions such as TUV-certified safe-torque-off come as standard.
Integration is simplified with the inclusion of Industrial Ethernet protocols such as Profinet, Ethernet I/P, Modbus and EtherCat, as well as RS485 and CANopen protocols.
The drive also supports mechanical, electrical and regenerative braking via networking multiple drives on a common DC bus systems and includes compatibility with ABB's highly efficient SynRM synchronous reluctance motor.
Ideal applications for the ABB ACS380 machinery drive include heavy-duty mixers, lifts, compressors, conveyors, winches, extruding, winding and unwinding applications.
Control Logic
1800 557 705
www.control-logic.com.au