VALVE PROMISES PRECISION DOSING CONTROL WITH TOTAL HYGIENE
20-07-2017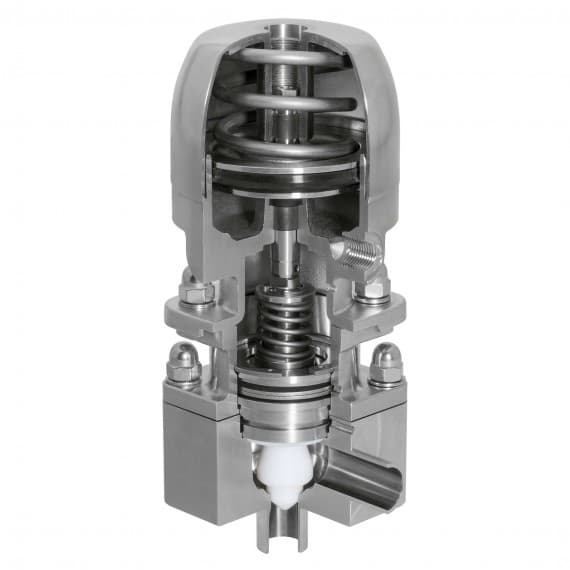 GEMÜ has come up with a hygienic control valve it reckons is the most reliable means of controlling media flows from 0.08 to 4.1m³/h. The GEMÜ 567 BioStar control valve features a PTFE diaphragm with PD (plug diaphragm) technology, which combines the advantages of a diaphragm valve with those of a globe valve. The valve is available with linear control characteristics and with equal-percentage control characteristics.
With its hygienic construction and novel design, the 2/2-way diaphragm globe valve with either a regulating needle or regulating cone caters for applications previously not covered. The actuator is sealed by an FDA- and USP Class VI-compliant PTFE diaphragm. In combination with a spring washer, this ensures that the seal is permanently temperature-resistant, meaning that the diaphragm does not need to be retightened.
The GEMÜ 567 BioStar control valve is ideal for dosing small quantities in the beverage industry for in-line mixers (for example, for vitamins, dyes and other additives), for controlling sterile steam and air (for example, for DIP processes) or for controlling the inflow and outflow of bioreactors in the pharmaceutical industry
The device is available in sizes from DN 8 to DN 20. The body is manufactured, as standard, from block material with a grade of surface finish of Ra 0.4µm.
GEMÜ Australia
02 4323 4493
www.gemu.com.au