VALE ICONIC AUSTRALIAN ENGINEER JOHN CONNELL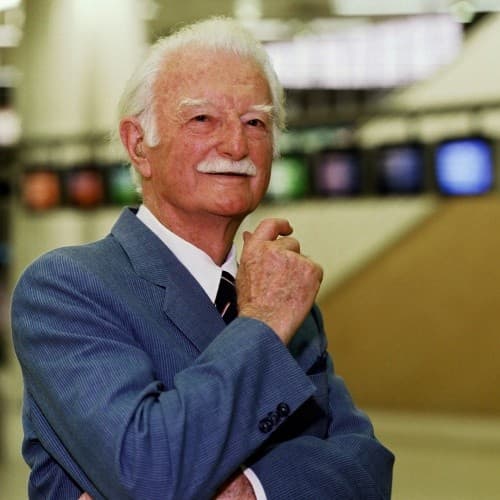 Aurecon Global CEO, Giam Swiegers has announced the death of renowned Australian engineer Dr John Connell, aged 102.
Dr Connell was a founder of one of Aurecon's heritage businesses John Connell & Associates.
He is regarded as one of the most influential engineers of his generation and leaves an unrivalled legacy.
"John's involvement in helping to shape the cities and infrastructure of Australia in the post second world war period has left a legacy that endures today," said Mr Swiegers.
"His vision for innovative engineering and passion for realising ideas remains at the heart of operations at Aurecon today.
On heritage projects such as the Melbourne Underground Rail Loop and the Victorian Arts Centre, Dr Connell pioneered the delivery of multidisciplinary services and partnering with international consultancies in joint venture.
In doing this, he took a world view at a time when many consulting practices were focusing on local issues and locally based solutions.
"As we enter a new era of engineering and consultancy services, John's passing presents us with an opportunity to reflect on the impact made to our industry by visionary thinkers and humanitarians such as John Connell," said Mr Swiegers.
"John Connell was an exemplar for others and a person who believed in the merits of combining technical skill, leadership, sharing knowledge with others, optimism and affability to promote a focus on success and the future."