VACUUM CLEANERS ARE MADE FOR INDUSTRIAL DEMANDS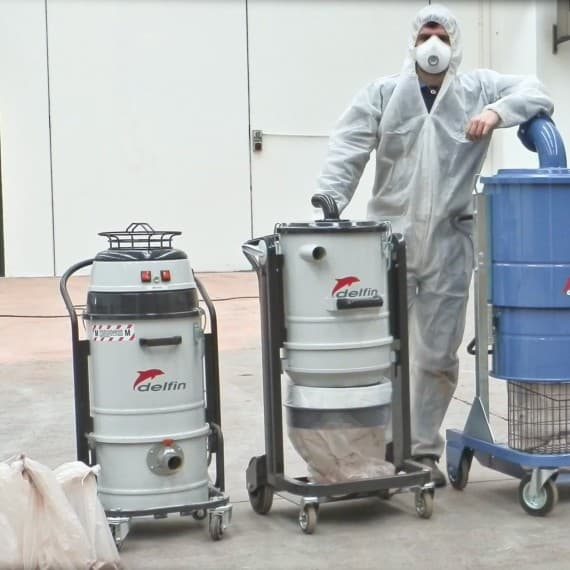 Heavy industrial cleaning tasks demand a special kind of vacuum cleaner. These tasks can include high volume liquid collection, fine dust collection using high-level filters, and even continuous applications such as collecting waste during production operations.
The Italian made Delfin range of industrial vacuum cleaners is available in Australia from Spitwater.
All Delfin machines offer rugged all-steel construction, with bypass motors with individual control, standard pocket filters with efficiency down to 1 micron, electronic filter indicators and manual filter shakers.
Some single-phase and all three-phase models use a side channel blower turbine type motor, which is rated for continuous use, making the Delfin range true industrial machines.
The range also includes specialised machines, with compressed-air-driven motors and explosion-proof models for use in mines and on oilrigs. These machines use venturi suction units and are fitted with special antistatic filters.
Spitwater
1800 172 005
www.spitwater.com.au