Vaccine manufacturing – is it the next growth sector for Australia?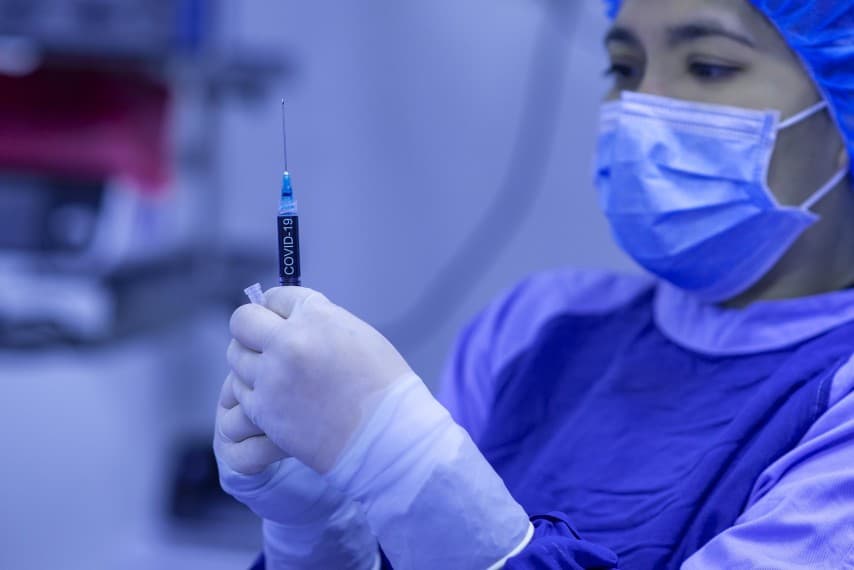 Opportunities continue to be growing for the Australian manufacturing sphere with the government now investing a whopping $95 million into producing the mRNA and RNA vaccines here on our shores. 
The recent funds have arisen after an exciting collaboration was announced between the NSW state government and the RNA Bioscience Alliance – the latter being a foundation comprised of all the New South Wales universities. 
The NSW RNA Bioscience Alliance will be led by Pall Thordarson, professor of nanomedicine and synthetic chemistry at UNSW Sydney, who will report to the NSW Vice-Chancellors' Committee to coordinate collaborative work across the NSW RNA ecosystem.
This follows NSW government action in August, whereby mRNA research, development and manufacturing capabilities were announced to be increased. 
The NSW RNA Production and Research Network was introduced, led by UNSW Sydney in partnership with The University of Sydney, University of Technology Sydney, Macquarie University, Australian National University and the Kirby Institute, Westmead Institute of Medical Research, and Royal Prince Alfred Hospital. 
The network has been tasked with providing high-quality genetic materials for use in pre-clinical studies relating to three pilot research projects to develop therapeutic solutions that will assist in the COVID-19 response and will utilise the new UNSW Sydney laboratory facility.
The Minister for Health and Medical Research, Brad Hazzard, said RNA technologies could potentially play an important role not only in combatting pandemics, but also in therapies and diagnostics.
"NSW is already home to pioneering research and national leadership across the fields of gene therapy, gene-modified cell therapy and RNA therapy. This collaboration of some of our brightest scientific minds will turbocharge research and development in NSW," Mr Hazzard said.
Vaccine manufacture is one of the most challenging industries. Even the most basic manufacturing steps necessary to produce vaccines in a manner that is safe, effective, and consistent over the life cycle of a vaccine are difficult to execute, according to the National Library of Medicine. The Pfizer vaccine, for example, must be stored below -70 degrees Celsius, making distribution alone an enormous logistical challenge.
However, evidence indicates the government is confident in the country's ability to embrace major developments in the sector. 
It's not only New South Wales that is striding forward into this sphere. Earlier in 2021, the Victorian government pledged $50 million on a facility to manufacture mRNA vaccines in partnership with Monash University, Melbourne University and the Doherty Institute. 
Professor Terry Nolan of the Doherty Institute believes the move is a crucial one, saying "It's very important we have manufacturing capability of Australian vaccines as security against supply issues globally for international developers," as reported by the ABC.
The location of the most recent manufacturing hub is yet to be announced but will potentially be the headquarters for not only the manufacturing of the mRNA and RNN but future vaccines. Messenger RNA (mRNA) vaccines, such as Pfizer-BioNTech or Moderna, teach our cells how to make a protein that will trigger an immune response inside our bodies.
"The Morrison Government is backing Australian manufacturing, as well as the science and research that underpins it, as part of our Economic Recovery Plan to lead the nation out of the COVID-19 crisis by creating the jobs needed now and for generations to come," says Karen Andrews, minster for Home Affairs and former minister for Industry, Science and Technology.
Stuart Ayres, Minister for Jobs, Investment, Tourism and Western Sydney, and Minister for Industry and Trade, reveals the extent of his faith in the project, saying: "Our RNA research strengths are unparalleled".
"We have the research talent, a thriving innovation ecosystem, and we as a government are ready to take research translation and commercialisation to the next level. 
"There is also the potential for this facility to be scaled up to significantly increase our sovereign capacity in vaccine production, strengthening the state's resilience against future pandemics."
Covid-19 has shone the light on the importance of having vaccine development locally. Like all vaccines, mRNA vaccines benefit people who receive them by giving them protection against diseases without risking the serious consequences of getting sick, so the scope for what this future facility could deliver is by no means limited. 
"The COVID pandemic has demonstrated to the world that it is critically important that we have the capability to develop vaccines quickly and for our country to have sovereign capability," said NSW Premier Dominic Perrottet. 
This injection of funding, following the Modern Manufacturing Strategy, looks to be a catalyst for Australian manufacturers to break into largely unchartered spheres, scale up, compete internationally, and create more jobs.