USQ shortlisted for $242m space manufacturing hub Trailblazer Universities Program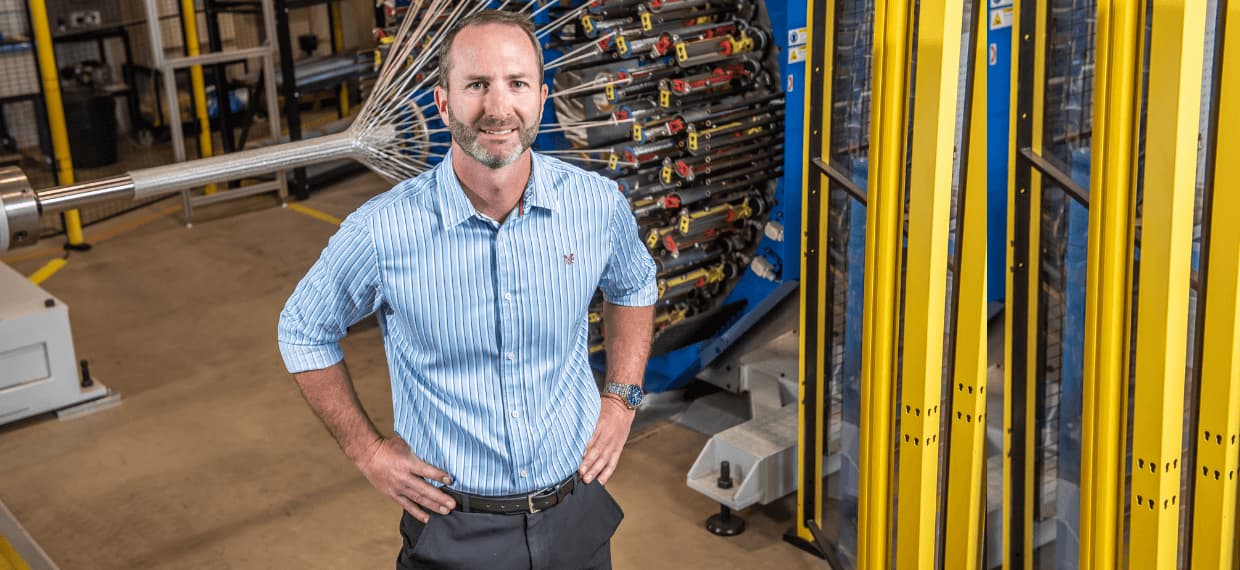 The University of Southern Queensland (USQ) is shortlisted to receive a share in $242.7 million in federal government funding under the Australian Government's Trailblazer Universities Program.
The aim of the four-year Trailblazer Program is to help universities fast-track commercialisation of research with industry partners across a selection of the six National Manufacturing Priorities (NMP).
The USQ Innovative Launch, Automation, Novel Materials, Communications and Hypersonics (iLAuNCH) Hub is a bid at the forefront of national priority and will help the country keep step with an emerging manufacturing sector. 
The iLAuNCH Hub proposal, supported by the Australian National University (ANU), University of South Australia (UniSA) and more than 15 industry partners, will improve Australia's skills in the space sector, providing new jobs and boosting the economy.
Making progress
USQ executive director of the Institute for Advanced Engineering and Space Sciences and Project Lead Professor Peter Schubel, said Australia had seen considerable progress in launch providers and facilities over the past few years.
"iLAuNCH will support manufacturing companies to accelerate, build a complementary supply chain and overcome commercialisation challenges," Schubel said
"The success of this market is essential for a thriving sovereign space industry, as without the ability to launch, Australia is left to rely on other countries to place products into space."
Director of the ANU Institute for Space, Professor Anna Moore added that while universities had valuable space research specialties, it was imperative to partner with industry to build the next generation of space researchers and professionals.
"This opportunity is an amazing first step toward ensuring Australia's sovereign space capability grows well into the future, and we're delighted to be partnering with the University of Southern Queensland," Professor Moore said. 
UniSA Industry Associate Professor Colin Hall said their role in the project was to develop technology in small satellites using 3D printing, advanced coatings and complex optical surfaces to create optical components for high powered lasers.
"Together with our partners, we hope to improve Australia's skills in the space sector and provide new and exciting career paths for upcoming space scientists," Hall said.
End-to-end rocket manufacturing capability
The USQ  is Australia's only university with true end-to-end rocket manufacturing capability from design to fuel manufacture, structural manufacture, test and launch capabilities. 
It has already attracted a major international rocket manufacturer to Queensland, and in partnership with companies such as Rocket Technologies International and Southern Launch, the University has established commercial rocket testing facilities. 
USQ Vice-Chancellor Professor Geraldine Mackenzie said the team was ideally placed to support Australia's transition towards an upscaled industry.
"Our expertise in the field is broad with advanced design programs, robotic composites processing, the longest duration hypersonic wind tunnel in Australia, and much more," Mackenzie said. "Our research, facilities and partnerships provide a strong foundation for partnering with all levels of government and industry to deliver impact in our local, national and international communities."
The USQ's Institute for Advanced Engineering and Space Sciences is renowned for its research to deliver cutting-edge technologies, industry solutions and knowledge at the forefront of discovery, with world-class facilities such as the Helidon Static Rocket Test Site and Mount Kent Observatory.