US workers to fill Aussie skill shortage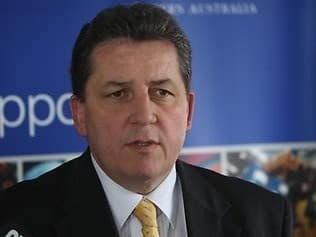 US workers, such as electricians and plumbers, have been given the green light to get their licence to work in Australia on arrival.
Federal Skills Minister Senator Chris Evans said the government would relax current regulations so that Australian employers could hire skilled workers in the US to fill skill shortages, especially in the civil engineering areas.
"This is a great opportunity to address skill shortages in Australia by filling shortfalls in particular areas with qualified candidates from the US, with applications expected to open from mid-April," Senator Evans he said in a statement.
Under existing arrangements such workers need to be assessed onshore which can mean waiting months between entry and starting work.
Under the new skills assessment process, US workers will be assessed against Australian regulatory requirements before entering the country.
Senator Evans said the assessment process was available to other nations and it was only logical that it be extended to the US.
Immigration Minister Chris Bowen said the government was planning to run its overseas Skills Australia Needs expo in the US for the first time to attract skilled workers in the resources, energy and infrastructure sectors.