US manufacturing expands at fastest rate in four years
30-06-2014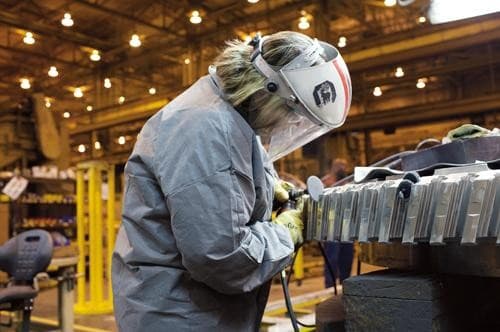 The US manufacturing sector grew faster than expected in June reaching levels unseen in four years, according to the latest data.
Financial data firm Markit said its preliminary or "flash" US Manufacturing Purchasing Managers Index rose to 57.5 in June, above economist expectations for 56.5 and the highest reading since May 2010. In May, the final read for the index was 56.4.
A reading above 50 signals expansion in economic activity.
"The strong reading also rounds off the best quarter for factories for four years, adding to indications that the US economy rebounded strongly in the second quarter from the weather-related weakness seen at the start of the year," said Chris Williamson, chief economist at Markit.
A the end of May the commerce department said the US economy shrank at an annual rate of 1% during the first quarter – dragged down by the freezing winter in some of the more populous states. It was the first time in three years that there had been a contraction in US gross domestic product (GDP) – the broadest measure of the economy's health.
Williamson said the manufacturing report pointed to a strong bounce back and that GDP should now be set to rise by 3%. "Hiring also continued at a robust pace as firms boosted capacity in line with the strong demand, broadly consistent with factories taking on another 12,000 staff during the month. The job markets' gains will fuel hopes that we will see yet another month of approximately 200,000 non-farm payroll growth in June," he said.
Last month the US added 217,000 new jobs, the fourth month in a row that the economy has added over 200,000 new jobs, and the most robust pace of change since 1999.
Markit's "flash" reading is based on replies from about 85 percent of the US manufacturers surveyed.