US MANUFACTURING EXPANDS IN APRIL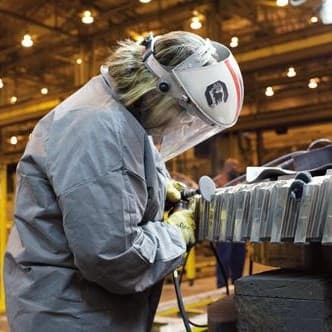 US manufacturing expanded for a second straight month in April, but at a slower rate, according to industry data.
According to the Institute for Supply Management (ISM) manufacturing activity was 50.8% in April, down from 51.8% the previous month. (A reading above 50% indicates expansion and below 50% contraction).
New orders and production helped boost results in April, while employment contracted.
The ISM report is based on a survey of purchasing and supply executives.
The March PMI was the first to go above the 50% mark since the August 2015 PMI of 51%.
The PMI has averaged 50.4% the past 12 months. Its peak during that time was 53.1% in May and June of 2015.
Of 18 industries, 11 reported economic growth in April, including wood products, primary metals, fabricated metal products and machinery. Four industries reported contraction, including petroleum and coal, transportation equipment and miscellaneous manufacturing.
The institute's New Orders Index was at 55.8%, cooling off from March's 58.3%. ISM said 15 industries reported increases in new orders, including apparel, wood products, plastics & rubber products, chemical products, fabricated metal products, machinery, primary metals, miscellaneous manufacturing and transportation equipment. Only textiles reported a decrease, PMI said.