US MANUFACTURING EMPLOYMENT ON THE RISE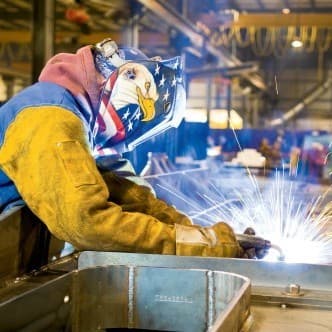 Manufacturing job growth increased dramatically in 2014 compared to the previous year, according to latest industry data.
A recent report from the US Bureau of Labor Statistics showed the manufacturing sector added an average of 16,000 jobs per month last year, compared to gains of 7,000 jobs per month for 2013.
The country saw an increase of 17,000 manufacturing jobs for December alone, according to the BLS monthly report.
The report comes in the wake of President Barack Obama's recent visit to Michigan as his administration touted more than 764,000 manufacturing jobs gained since the end of the recession.
"Since 2010, we, America, have put more people back to work than Europe, Japan, and every other advanced economy combined — combined," Obama said at a Ford plant outside Detroit. "And let me tell you what's leading the way: American manufacturing."
The Alliance for American Manufacturing, however, pointed out December's manufacturing job gains were behind the previous month, and that halfway through the president's second term, the country is just over one-quarter of the way to his pledge to create 1 million new manufacturing jobs in that four-year span.
Overall, the country gained 252,000 jobs in December — and wrapped up its strongest annual hiring total in 15 years — as the unemployment rate dropped to 5.6 percent. Wage growth, however, remained slow in 2014, with the average wage climbing just 1.7 percent.