US economy still on the brink, warns EFIC
31-08-2010
by
in
Industry News,
Business & Finance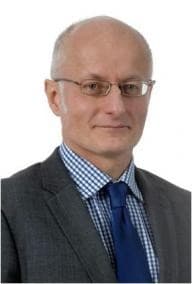 The Export Finance and Insurance Corporation (EFIC) says caution is still warranted on the global economic outlook.
In the latest issue of its World Risk Developments report, EFIC cites risks in the US and the euro area as "a potential threat to improving macroeconomic prospects."
The report notes a major risk is still a US fiscal event, which could force the US economy back into recession.
It says the planned "sequester" of billion of annual cuts to US defence and domestic spending due in March could cut nearly one per cent off US GDP. This would add to January's tax increases, which were equivalent to 1.5 per cent of GDP. 
In addition, a continuing resolution to fund federal spending could lapse in April, and in May the US Government is expected to hit its debt ceiling, preventing it from undertaking any further borrowing.
"If Congress allows the sequester to bite and the continuing resolution to lapse, the resultant fiscal drag could send the American economy back into recession," said EFIC Chief Economist Roger Donnelly.
"And if it doesn't lift the debt ceiling, the US Treasury could be forced into a partial debt default."
Another concern is the continuing liquidity trap in the UK, US and euro area. The report notes that private demand in those economies is inadequate to absorb idle capacity and labour, despite interest rates being near zero.
In addition, national governments in the euro area are still struggling to restore debt sustainability despite carrying out draconian budget cuts.
"The problem is interest rates on public debt remain well above nominal GDP growth, so even with primary (non-interest) fiscal surpluses, debt continues to rise as a percentage of GDP," Mr Donnelly said.
Despite these factors, the report notes that the world economy continues to record growth near its historical average, thanks to emerging economies accounting for a larger share of world growth.
It notes that these economies accounted for 80 per cent of world growth in 2012 and are expected to do so again in 2013.
Export Finance and Insurance Corporation (EFIC)
Ph: 1800 887 588