URUGUAY TO GET 95% OF ITS ENERGY FROM RENEWABLES BY 2025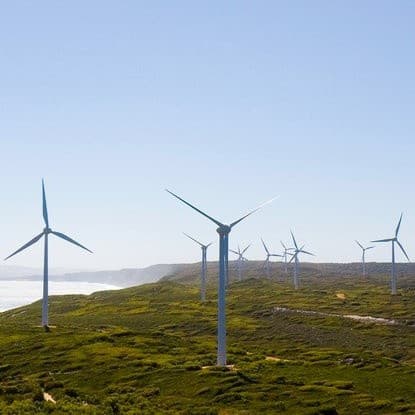 As the climate summit continues in Paris, Uruguay has announced that it will be obtaining 25% of its electricity from renewable sources and have been able to do so without government subsidies or price rises to the consumer, as electricity will be cheaper because fossil fuels are too expensive.
National director of energy, Ramón Méndez, told the climate summit delegates that the formula is incredibly replicable, and is simply a result of: "clear decision-making, a supportive regulatory environment and a strong partnership between the public and private sector".
"What we've learned is that renewables is just a financial business," said Méndez. 
"The construction and maintenance costs are low, so as long as you give investors a secure environment, it is a very attractive."
Over the past 10 years there have been a number of wind farms cropping up all along the country side, and provides the most energy.
The country has offered foreign investors a fixed state utility price for 20 years.
"As a result, foreign firms are lining up to secure wind farm contracts," writes Jonathan Watts for The Guardian. 
"The competition is pushing down bids, cutting electricity generating costs by more than 30 percent over the past three years."
the Uruguayan model ensures to keep a broad mix of renewable and does not focus heavily on one kind, meaning that they will able to withstand any climate.
Méndez explained that by having wind farms feed into hydro plants, they've been able to reduce their vulnerability to drought by 70 percent.
The nation is now hoping to make changes to its transport sector which still heavily relies on oil. Méndez has pledged to cut Uruguay's carbon emissions by 88 percent in the next two years compared to 2009 to 13.
"For three years we haven't imported a single kilowatt hour," said Méndez. "We used to be reliant on electricity imports from Argentina, but now we export to them. Last summer, we sold a third of our power generation to them."