URGENT ACTION NEEDED TO BOOST APPRENTICESHIP NUMBERS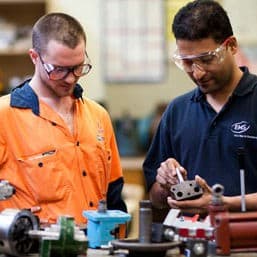 Urgent action is needed to get the apprenticeship system back on track and get more young Australians into apprenticeships, says the Australian Chamber of Commerce and Industry.
This follows the recent release of statistics by the National Centre for Vocational Education Research (NCVER) that shows that apprenticeship commencements are 22 per cent lower in 2014 than they were in 2013.
NCVER data for the December quarter reveals Australia has gone from having over 500,000 apprentices in training in 2012 to just over 300,000 today.
"This shows that apprenticeship numbers are still enduring the impact of changes made by the former Federal Government and largely kept in place by the current Government, said ACCI CEO Kate Carnell.
"The reduction or elimination of training funding for apprenticeships by state governments has exacerbated the drop in apprenticeship numbers.
"State and federal governments need to take immediate steps to improve the state of the Australian apprenticeship system."
Ms Carnell said despite the focus and effort on improving apprenticeship completions, the number of apprentices completing their training fell by 25 per cent.
"There is a need for swift action on youth employment, with about 360,000 young Australians not actively engaged in work or study and apprenticeship numbers declining," she said. 
Jenny Lambert, ACCI's Director of Employment, Education and Training, said: "ACCI has welcomed the announcement of youth-focussed jobs programs in the recent Budget and the new Apprenticeship Support Network due to commence on July 1. 
"But there needs to be a greater focus on getting young people into apprenticeships to give them a valued career and to meet Australia's skills needs.
"State and federal governments need to work with industry in targeting entry-level apprenticeships to provide tens of thousands of young people with a great start to their working life."