Urgent action needed to avert gas crisis
31-08-2010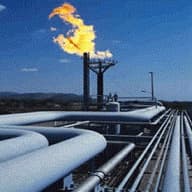 The Australian Industry Group has called on all political parties to address the alarming rise in gas prices and the worsening squeeze on Eastern Australian gas supply.  
A new AiGroup report says urgent policy action is needed to ensure supply and lower prices for consumers and industry and to avoid job losses. 
The report Energy Shock – The Gas Crunch is Here – builds on a survey of gas-using companies across Eastern Australia in April and May.  
The survey found that businesses are now finding it extremely difficult to secure gas contracts.
Of those businesses currently looking for gas contracts, nearly 10 percent could not get an offer at all.  Another third could not get a serious offer. And 26 percent could get an offer from only one supplier. Only a third of respondents (32 percent) received multiple contract offers.
AiGroup chief executive Innes Willox said the carbon tax in its first year added about $1.20 a gigajoule to the cost of using gas.  
"In other words the gas crunch will hit gas users four times harder than the carbon tax did, and this adjustment is coming without compensation, assistance or responsive policy, Mr Willox said. "Gas is a valuable export, but it also plays an enormous role in the domestic economy. Addressing this gas crunch requires some substantial policy changes. Increasing gas production is essential."
Ai Group is also seeking a national interest test for new or significantly expanded Liquefied Natural Gas export capacity.  
Existing LNG projects have triggered much of the current supply squeeze and price rise. Closely following US and Canadian models, the national interest test would provide an opportunity to assess the national economic consequences of future major gas export projects.  
"The public and other gas users would have the chance to understand and respond to proposals before they are locked in," Mr Willox said.
"Gas production and export can flourish under a national interest test, as they do in the United States and Canada."
Mr Willox said a more considered approach to export approvals is not a silver bullet, but will increase the effectiveness of other necessary actions.  
"In this election year we urge all political parties to contribute to the debate and consult with industry on policies to reform Australia's gas market," Mr Willox said.
Full report and reform package: http://www.aigroup.com.au/policy/reports