UPS AND DOWNS FOR DEFENCE CONSTRUCTION EMPLOYMENT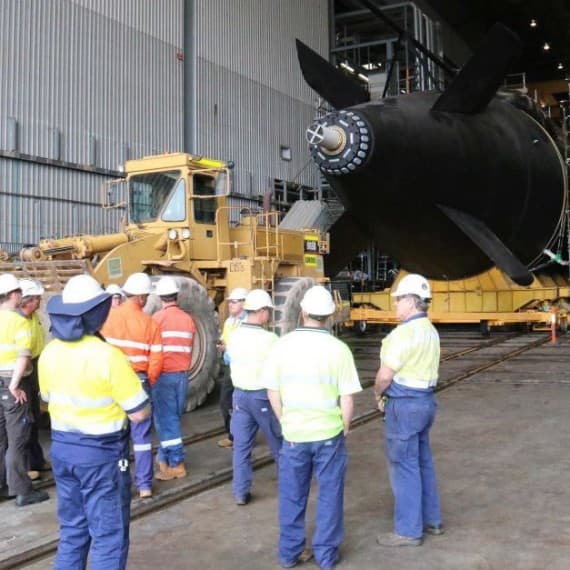 The Australian Submarine Corporation has begun a reduction to its workforce today as the Air Warfare Destroyers project moves into its next stage of production, beginning the predicted cut of 640 workers by the end of 2017.
This follows only days after more positive news as $300 million worth of defense contracts and extensions have been secured in NSW and WA, as part of a move that is said to ensure the employment of 'hundreds of workers'.
In total, the government has committed to building over 50 new marine vessels in NSW and South Australia, creating more than 3,500 jobs and fueling local economies.
It is an economic reality that the workforce required for a large project will vary based upon the specific needs and requirements for each stage of construction and maintenance, and the workforce reductions by the ASC have been forecast since mid-year.
The Minister for Defence Christopher Pyne has indicated that the long-term construction and maintenance projects are part of a longer term, sustainable expansion of the defence industry.
"As Minister for Defence Industry I am focussed on leveraging our defence dollars to build Australian defence industry capability and create jobs and opportunities for Australians," he said.
"Valued at approximately $200m, I am pleased to announce that BAE Systems Australia has won a two year extension to support the Hawk Lead-In Fighter ensuring ongoing work for approximately 300 people at RAAF Base Williamtown, NSW and RAAF Base Pearce, WA."
Minister Pyne said he was also pleased to announce an extension to the Air Combat Training Services Support Contract for the ongoing sustainment and operation of the Air Combat Group's Hornet, Super Hornet and Growler Aircrew Training Simulators Systems. 
"The revised contract will sustain approximately 50 jobs, supporting Air Combat Capabilities located at RAAF Bases Amberley (QLD), Williamtown (NSW) and Tindal (NT)."
The Minister's visit to NSW also included a roundtable discussion with key defence industry stakeholders across the state and meetings with the state government.
With Mr Pyne's decisive and clear approach to the construction and maintenance of defence assets, the planned winding-down of working positions at the ASC will be offset by the strong increases in positions in other defence contracts.