UPGRADED FITTINGS ENSURE SUPERIOR CORROSION-RESISTANCE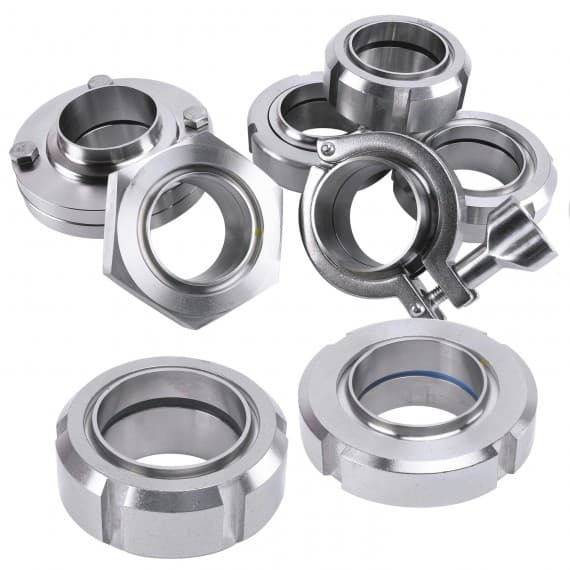 More than 90 per cent of the contact surfaces in a hygienic production line are tubes and fittings. With smooth, crevice-free interiors and secure, self-aligning joints, Alfa Laval's comprehensive range of DIN-standard tubes and fittings is specifically designed for food, beverage, home/personal care and biotech/pharma process applications. All products meet DIN 11851/11853/11864, ISO 9001 (quality management systems) and ISO 14001 (environmental management systems) standards. They feature superior corrosion-resistance, and dimensional accuracy and structural integrity make them easy to install.
Alfa Laval always strives to deliver a superior customer experience. Part of that is easy sourcing and global availability, which means customers can get the fittings when and where they need them. By customer request, it has also upgraded the surface appearance of the items to ensure a consistent look and feel to the range.
Tubing is manufactured to Alfa Laval's stringent specifications, making it a perfect match for the fittings. All products are labelled with a bar code, product information and manufacturing date, providing optimum identification. Further information, including heat number, dimension, surface, material and country of origin, is marked on the product by laser.
Alfa Laval
1800 023 182
www.alfalaval.com