UPGRADE FOR EASY-FIT INDUSTRIAL CONNECTORS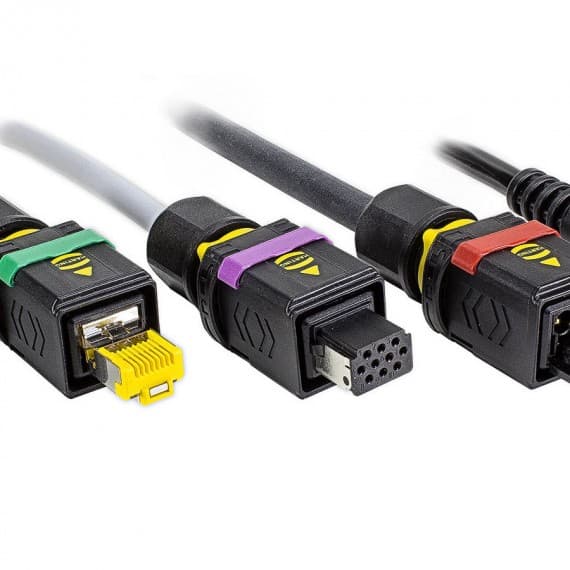 In stock now at RS Components, the Harting PushPull V4 series of connectors are suitable for a wide range of industrial signal data and power applications.
The modular range of connectors is ideal for flexible manufacturing operations where processes are converted or even relocated as the PushPull system enables speedy disconnection and reconnect ion of industrial processes.
This second generation of PushPull V4 features a new housing material that provides increased protection from aggressive chemicals such as cutting oils used for lathing or milling machines.
Security has also been increased using a plug-in connection lock. This additional rotation lock secures the PushPull locking element following insertion. The new PushPull also has only one cable clamp, rather than three previously, and now accommodates cable diameters up to 10mm.
The Harting PushPull V4 series of connectors is now shipping from RS in the Asia Pacific region.
RS Components
1300 656636
au.rs-online.com