| Article appears in April 2019 Issue
UNTREATED HEARING LOSS COSTS BILLIONS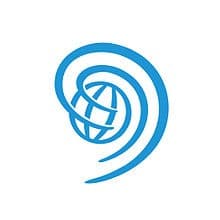 Untreated disabling hearing loss in Australia costs an estimated $14.3 billion each year, or around $13,000 per person with the condition. Seven per cent of all adults (around 1.8 million people in Australia) live with a disabling hearing loss, of whom almost two out of three (more than 1.1 million) are not being treated for their condition.
A disabling hearing loss is defined by the Global Burden of Disease research group as greater than 35dB in the better ear. The costs are related to lower quality of life and higher unemployment among people with the condition, but not extra health care costs.
The figures are estimated based on the report Hearing Loss – Numbers and Costs, using data about the number of persons with a disabling hearing loss, use of hearing aids, unemployment and quality of life. It is a metastudy of hundreds of studies over the last two decades about the prevalence and consequences of hearing loss and the use and benefits of hearing aids.
The report documents that the use of hearing aids and other hearing solutions improves health and increases quality of life, and that people with an untreated disabling hearing loss are at greater risk of social isolation, depression, cognitive decline and dementia.
With a steadily ageing population and an earlier onset of hearing loss due to increased noise exposure, this will increase even further in the years to come.
World Hearing Day is held by the World Health Organisation on March 3rd each year to raise awareness of how to prevent hearing loss and deafness and to promote ear and hearing care around the world. The theme for World Hearing Day 2019 is "Check you hearing".