UNMANAGED SWITCH DELIVERS POWER OVER ETHERNET
29-06-2017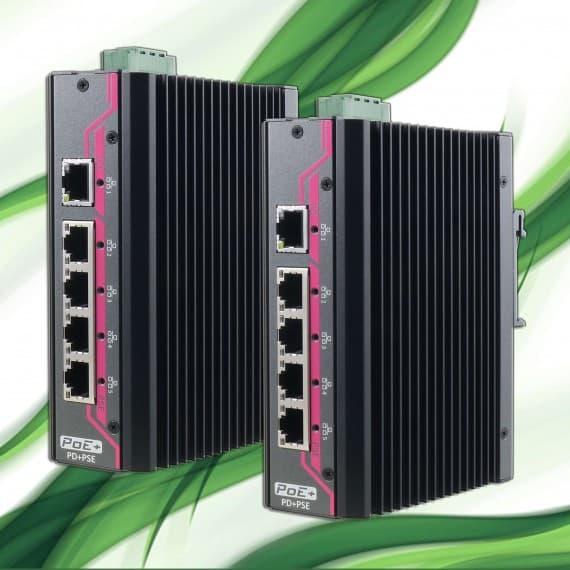 Backplane Systems Technology has a new range of five-port IEEE 802.3at unmanaged Ethernet switches with PoE+ PD and DC dual power input.
The EDX-104 range of unmanaged Ethernet switches from Neousys Technology is one of the world's first to integrate Power over Ethernet into the design of the unit, combining IEEE 802.3at PSE/PD and a fanless design for complete IP protection. The EDX-104 offers five Gigabit Ethernet ports that are compliant with 802.3, 802.3u and 802.3ab standards.
Four of the ports support 802.3at PoE+ PSE and can each deliver up to 25.5W to power remote network-connected equipment.
Unusually, the EDX-104 supports DC dual power input, and so can be powered from a conventional 24/48V DC power adapter or through an Ethernet cable via the PoE PD+ ports. This makes the EDX-104 very versatile.
The EDX-104 series is designed with EMS level 3 protection making it a very rugged and durable platform and able to operate in temperatures from -25 to +70°C. The EDX-104 series is perfect for networks where environmental variables may be an issue.
Backplane Systems Technology
02 9457 6400
www.backplane.com.au