UNIVERSITY OF ADELAIDE DEVELOP HELMETS TO BE WORN AT TOUR DE FRANCE AND RIO OLYMPICS
28-06-2016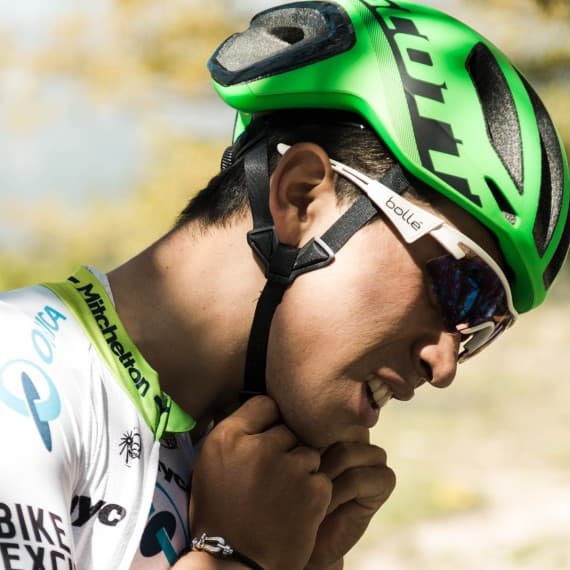 Researchers at the University of Adelaide have developed a new helmet which will be making its debut appearance at the 2016 tour de France on the ORICA- GreenEDGE riders.
The helmet, the Scott Cadnce Plus is a new streamline helmet that is designed to drag less and increase ventilation,
According to project leader Richard Kelso, the aerodynamic qualities of the helmet performed much better than others on the market.
"It's faster because of its shape. The materials are extremely smooth and are moulded to produce surface details that help to control the airflow and that is one of the secrets that help make it a very low drag helmet," he said.
"It's a premium helmet, high-level safety, excellent performance - It definitely adds an extra element of comfort.
"Against some of the top helmets it could provide about a 0.2 metres advantage but against some other high quality helmets you can even get a larger distance of up to two metres. If you want to cut your drag it's a brilliant way of doing it."
The helmets have been trailed by the Australian cycling team, the helmets are also expected to be worn by riders at the Rio Olympics.
The helmet was designed was with unique double ventilation system and small ridges to increase ventilation and the aerodynamics of the helmet.
"Our goal was to produce a helmet design with the lowest drag possible, but also to ensure the rider's head is well cooled and, above-all, well protected," Assoc Prof Kelso said.
"Our research showed that you didn't need to have vents all over. If you had good-sized vents at the front, back and good-sized ducts inside you not only get good cooling, in fact you get better cooling – you have more flow through to the back.
"It's got a high level of safety. It's got the MIPS (Multi Directional Impact Protection System) layer inside and that reduces the effect of impact and the acceleration of your brain when you have a large impact. It is a helmet that could potentially keep you alive when many others can't."
The helmets are products of Swiss company Scott Sports and will go on sale later this year.