UNIVERSITIES KEEP PACE WITH DEFENCE EXPANSION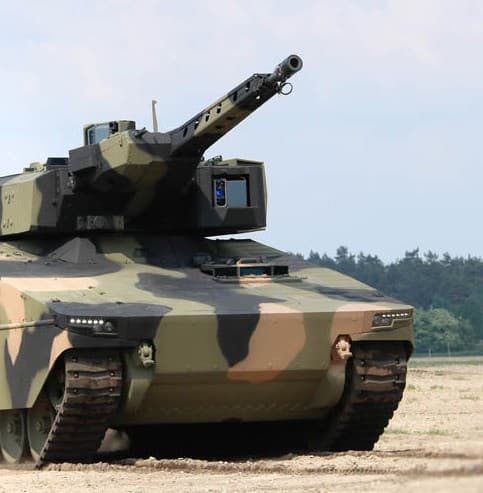 A research race has begun in South Australia as the state's top universities vie for their piece of Australia's unprecedented defence build.
The University of Adelaide is the latest university to announce a research arm to work with industry to supply the innovation and talent needed for defence projects worth $195 billion over the next 20 years.
Yesterday Australian Defence Industry Minister Christopher Pyne launched the University of Adelaide Defence Research and Innovation Network, which brings Australia's Defence Science & Technology Group (DST Group) and other defence researches on campus with university researchers and students.
The collaboration will cross more than 20 research areas, including photonics and advanced sensing, machine learning and artificial intelligence, distributed software systems and cyber security.
University of Adelaide Interim Vice-Chancellor Professor Mike Brooks said the aim was closer engagement with co-investment in key capabilities for much more rapid outcomes.
"Experience has shown us that co-located researchers deliver greatly enhanced research outcomes, especially in terms of how quickly new developments can be made," he said.
The announcement comes in the same week as the University of South Australia appointed former Australian Army Officer and Head of Industry Engagement at Saab Australia Matt Opie as its Defence Director.
"UniSA is approaching the opportunities presented by the growth in the defence industry with energy and I see my new role as a vital nexus between industry, academia and government," Opie said.
South Australia's three major universities have also banded together to help educate the future defence workforce.
The University of Adelaide , Flinders University and the University of South Australia earlier this year partnered with TAFE SA and peak industry body the Defence Teaming Centre to help deliver a defence-ready, and especially maritime-ready, workforce with skills in engineering, information and computer technology, and a range of trades.
The new Defence Industry Education and Skills Consortium will work closely with multinational, national and local defence companies to ensure Australian jobs are at the forefront in defence projects worth $195 billion over the next 20 years. This includes the Australian Government's $89 billion investment in naval ships and submarines, the bulk of which are expected to be built at Techport Australia in Adelaide.
The University of Adelaide is also establishing a Defence Research and Innovation Hub, which will have facilities to support short and long-term hosting of DST Group and defence industry research partners.
"We are very proud to be a key partner of DST's in many areas of research, and we are committed to strengthening our partnership through this and other means," said Professor Brooks.
"Our nation's future defence depends on those who can bring together the different strengths of government research, universities and industry to develop new capabilities and to solve problems important to us all."
The moves come at a time when the defence industry, particularly shipbuilding, is facing a "Valley of Death" as the Air Warfare Destroyer project (AWD) nears completion while the next wave of construction work including the Offshore Patrol Vessels (OPVs), Future Frigates and DCNS submarine projects are still in planning stages.
Earlier this year the Federal Government also announced it would invest $25 million in a maritime technical college to be headquartered in Adelaide.