United fight against rising electricity costs
31-08-2010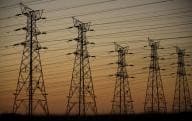 Key business, community and consumer groups have formed a powerful alliance in a bid to curb spiraling energy costs.
The group will aim to reduce current electricity prices to help ease the burden on households and businesses. 
The group, comprising Australian Industry Group, Brotherhood of St Laurence, CHOICE and the Energy Efficiency Council has jointly commissioned a wide-ranging review of realistic options to reduce electricity prices.
The group recently unveiled the findings of the independent review, prepared by respected energy consultancy Oakley Greenwood.
Entitled, Policy Options for Maximising Downward Pressure on Electricity Prices, the report notes that electricity prices have risen by more than 50 per cent in the past five years.
It predicts further rises, due largely to increasing network costs and coal and gas prices.
The report recommends: 
A stronger system for regulating electricity networks, including giving the Australian Energy Regulator more powers and the resources to use them, and better incentives for efficient investment;
A proposal to set minimum targets for distribution network companies to use demand-side activity to reduce spending on new peak-driven infrastructure;
Ensuring that electricity users who reduce their demand for electricity during peak and "super peak" periods can benefit through the wholesale market and energy efficiency schemes;
A robust system for protecting consumers, particularly vulnerable consumers; and
A stronger role for all consumers in the regulatory system, including a consumer advocacy body.
The united group says it is essential for governments to take immediate action to reform the electricity market.
The full report can be viewed at: http://www.aigroup.com.au/link/dU