UNIQUE ENVIROTOUCH SWITCH REDUCES ENERGY COSTS


30-03-2015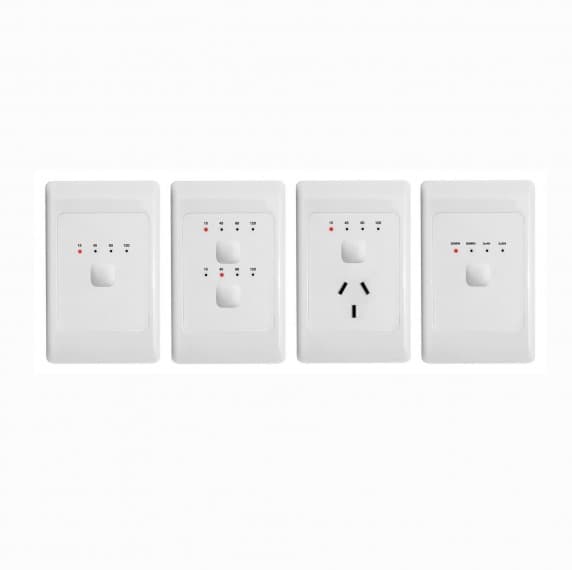 Thermofilm has introduced Envirotouch, a unique range of affordable, intelligent, timer-based switches that allow easy, point-of-use control of lighting and electrical devices to deliver financial savings and reduced carbon emissions. 

There's no other product that delivers these features at a price point of less than $80 says Thermofilm, an award-winning Australian manufacturer of innovative, energy efficient products.


Savings gained on one single switch being used for five years in a commercial lighting application amount to $1104 (NPV $798.88) and 5466kg of greenhouse gas emissions abated.
The new range includes multiple preset, count-down timer options or cycles, so with the press of a button the Envirotouch switch will automatically turn off the light or appliance after the desired time. 

Typical applications include control of indoor and outdoor lighting, electric heaters, fans, heated towel rails and mobile air conditioning units. 

Envirotouch is ideal for school classrooms, offices, hospitals, aged care facilities, universities, government buildings, retail shops, high-rises, halls and staff kitchens.
In fact, it's perfect for any area that can benefit from controlling lighting and electric devices. 

Mr Greg Trezise, national sales manager for Thermofilm, said prior to Envirotouch the only option that could provide flexible timer-based control of hard wired applications, such as lighting, were expensive centralised systems. 

"All four Envirotouch models will produce savings through reduced energy usage with a simple point-of-use control. 

"Reducing energy consumption also means users are reducing their carbon footprint with less greenhouse gas emissions.
"At the touch of a button on the switch, users can automatically select the running time from multiple preset options: 15, 45, 60 and 120 minutes. For example, select 45 minutes for classroom lights or 30 minutes for a heater, and they will switch off automatically."
 

This cost-effective solution can be retrofitted to existing switches and sockets or installed in new projects for the same cost as standard outlets.
They must be installed by a qualified electrician.
The Envirotouch switches are also able to be used with plug-in appliances via a 3-pin socket to give intelligent control.
An additional feature is an imminent "turn-off" indicator, which dims the lights to warn that turn-off will occur in three minutes. 

The recommended retail price of Envirotouch switches starts from $75.95. Stockists include electrical wholesalers and selected lighting retailers.
More information is available at www.envirotouch.com.au