Unions want access to Holden books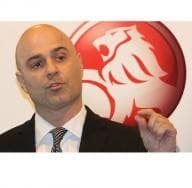 Unions have delivered a seven-point plan to Holden demanding access to financial records in the wake of drastic cost cutting measures announced recently at the company's Elizabeth plant in Adelaide.
Part of the seven-point plan, drafted by the Federation of Vehicle Industry Unions (FVIU), demands information on Holden executive salaries.
The plan, delivered to Holden chief executive Mike Devereux, is aimed at securing jobs at the plant, which employs 2000 workers.
Mr Devereux sent the union a letter last week outlining the need for significant labour cost savings at the Elizabeth plant.
FVIU spokesman John Camillo said the letter was "vague at best."
"The situation for these workers right now is job security; they're very concerned whether they're going to be around next week, next month, next year," Mr Camillo said.
The unions are seeking access to all financial data Holden used to arrive at its decision, full disclosure of executive salaries, and an independent business expert to review the company's books.
"If Holden isn't getting it right in relation to producing a most efficient vehicle, then I want a person who's very capable at looking at Holden's cost structure and their books that can [advise] Holden about turning around ... (from) not making losses to making profits," Mr Camillo said.
Unions will also negotiate the issue of pay cuts.
Mr Camillo says other areas should be looked at to improve productivity as wages account for only 10 per cent of operating costs.
But Holden says wage cuts are still on the table.
Holden is calling on its Adelaide workforce to take a pay cut to help its assembly plant remain viable, saying it cannot continue operating in Australia without reducing costs. 
The company says it will seek the support of the workforce to achieve significant annual savings and productivity improvements.
However, Holden chairman and managing director Mike Devereux said forcing workers to take a pay cut was an option, adding that all executives in his team earned below the average salary for their positions.
He said any changes to wages and conditions will require a vote by workers, which will be put in August. 
The move comes after Ford Australia's announcement that it would exit Australian manufacturing in three years, costing 1200 local car industry jobs.
Mr Devereux told the ABC's Inside Business program: "Yes, we do need to look at that (enterprise bargaining agreement) and, yes, everything has to be on the table in order for me to be able to give us, Holden and our workers a chance to fight for their future."
Mr Devereux has previously said it currently costs $3750 more per car to build vehicles in Australia compared with elsewhere in the world.
"Our manufacturing costs are simply too high," he said.
The news of potential pay cuts has sent shock waves through workers at the Elizabeth plant.
Holden was seeking 400 voluntary redundancies from Elizabeth, but only 300 applications had been received until last week.
Mr Camillo says up to 200 more workers are considering redundancies.
"I'm very worried for those remaining," he said.
"These people, two to three years ago, (during) the global financial crisis were on one week on, one week off," he said.
"They were on 50 per cent wages cuts and they struggled for 18 months to two years."
The union is seeking a meeting with Mr Devereux in Adelaide this week to discuss the seven-point plan.