UNION MERGER APPROVED BY FAIR WORK COMMISSION
22-03-2018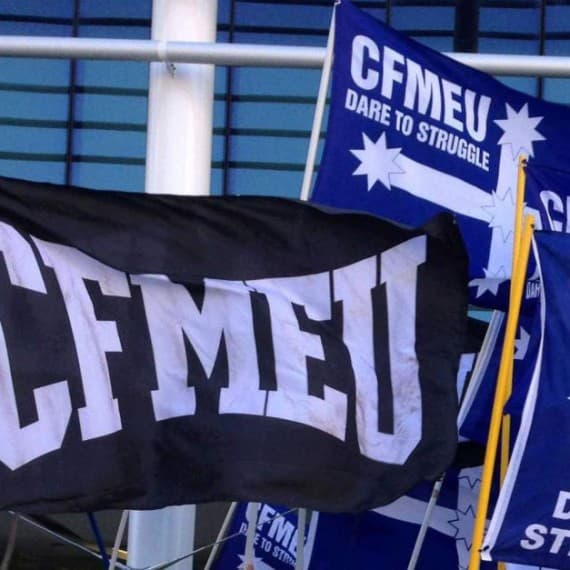 The Fair Work Commission gave the OK for the construction, textiles, and maritime unions to merge into a new "super union", but the proposal has been meeting pushback from established employers.
In a response to the merger bid, the commission said it would allow the Construction, Forestry, Mining and Energy Union (CFMEU), the Maritime Union of Australia (MUA) and the Textile, Clothing and Footwear Union of Australia (TCFUA) to merge on 27th March.
Named the Construction Forestry, Maritime, Mining and Energy Union, it will have more than 140,000 members, making it one of Australia's largest trade unions.
However, the Australian Mines and Metals Association and Master Builders Australia have appealed the decision, and are seeking a stay of the decision to prevent the merger from going into operation on 27th March.
MUA national secretary Paddy Crumlin accused the two employer groups of "feeding fake news" by claiming the merger would have dire consequences for supply chain reliability and the broader economy.
Both employer groups and the government have cast doubts on unions, calling them at times "lawless" and "millitant", and expressing doubts that they should be allowed to merge and grow larger. 
CFMEU national secretary Michael O'Connor said the new union would "hit the ground running".
"What you can expect from us is a clear focus on what we have to do to turn our country around," he said.
"We will be fighting every day to restore the fair go.... We are absolutely committed to a change of government, to changing the rules to restore balance and fairness into our communities and to growing our movement."
The textile union's national secretary, Michele O'Neil, said it had a proud history fighting for "some of Australia's lowest paid and most exploited workers".
"The combined strength of the CFMEU, MUA and TCFUA in our new union will write a new chapter in Australia's union movement. Ordinary workers now have a powerful new force for change on their side."