UNION CAMPAIGN 'COULD DAMAGE RELATIONS WITH CHINA'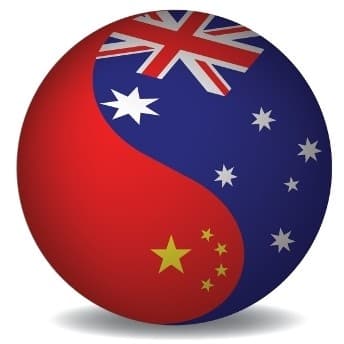 The trade union campaign against the China-Australia Free Trade Agreement (ChAFTA), supported by the Federal Opposition, threatens to damage Australia's relationship with our largest trading partner, says the Australian Chamber of Commerce and Industry (ACCI).
ACCI says the campaign grossly misrepresents parts of the ChAFTA and associated agreements and could inflict long-term harm on our economic interests.
Unions claim the trade deal will provide unfettered access to cheap Chinese labour.
"This is completely wrong," ACCI said in a media statement.
"Provisions contained in the new agreement provide China with the same treatment afforded other free trade partners."
All arrangements are still subject to Australia's existing temporary migration rules. 
"The full facts regarding the change to the status of workers from China make clear it is no cause for concern, ACCI says.
"The ChAFTA is a high-quality trade deal that will deliver new opportunities for small, medium and large Australian businesses in our most important market. That will deliver new job opportunities in all states and territories." 
ACCI is confident that objective parliamentary scrutiny of ChAFTA will conclude that it is a good deal for the Australian economy and workers.
That assessment should be based on facts rather than falsehoods.
ChAFTA and labour migration: The facts
Some employers use 457 visas to bring to Australia workers from overseas to access skills that are not available in the local market.
Sponsors seeking to employ staff on 457 visas are obliged to commit to the employment of Australians.
This obligation exists regardless of whether the occupation is subject to labour market testing, or is exempt.
Employers with 457 visa employees are also required to train local workers or commit a percentage of their payroll to a training fund to train Australians.
These conditions are unaffected by Australia's new arrangements with China.
At present, China is one of 10 countries whose nationals working in certain occupations face additional requirements when they apply for 457 visas to work in Australia.
Nationals from these countries must undertake a skills assessment when making a visa application.
Nationals from every other country only need to undertake a skills assessment if insufficient evidence of their skills, experience and qualifications has been supplied in the visa application.
The latest change will remove China from the list of countries for 10 of the current 28 nominated occupations, meaning its nationals applying for 457 visas for those occupations will be subject to the same rules that apply for most applicants.