UNINTERRUPTIBLE POWER SUPPLY FOR ADVANCED PROTECTION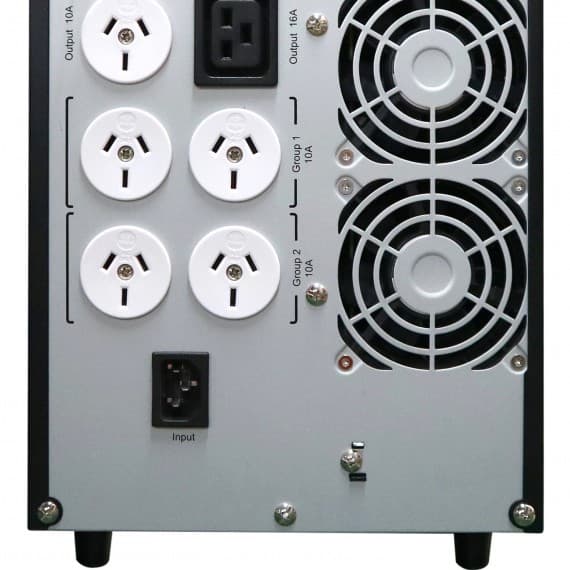 Power management company Eaton has introduced its 9SX Tower uninterruptible power supply (UPS) range in Australia and New Zealand, offering flexibility and advanced protection for IT and small data center infrastructure, and networking and storage applications.
The 9SX is the successor to the 9130 Tower UPS range, launched in 2008 and known for its strong price to performance ratio. The 9SX builds on the features of the 9130 and adds new capabilities, including energy metering to track energy consumption, by monitoring kWh values, at the UPS level, improved LCD display with more parameters to give quick and precise UPS status updates, display information on recommended battery replacement dates, 
and automatic extended battery module recognition.


"Our 9SX Tower range expands upon the top features of the 9130 Tower range to deliver a product that caters to the unique landscape of ANZ's modern-day IT and data centre 
infrastructure," says Gavin Swadling, Eaton's National Channel Manager, Australia and New Zealand.
"A driving force behind what we do at Eaton is to support organisations by providing top-notch power management solutions that enable a variety of digital solutions to run at the highest levels of efficiency. With the 9SX Tower, our customers now have access to an enhanced suite of options that allows them to stay ahead in Australia and New Zealand's growing technology landscape."
The 9SX range features Eaton's market-leading technologies to ensure that customers are provided with competitive prices and performance ratios. It has a power factor of 0.9, which means it provides greater real power (watts) to ensure more protection of equipment. It is also designed to be even more reliable, thanks to a robust topology, and uses double conversion technology to constantly monitor voltage and frequency conditions and initiate automatic bypass in the event of an overload or UPS failure.
When paired with virtualisation-ready Intelligent Power Manager software, monitoring and management of the 9SX can be done in virtual-management platforms, such as VMware vCenter and Microsoft Hyper-V. This enables IT professionals to easily configure policy-based automation for power events, such as automated disaster recovery policies, controlled shut down, load shedding and cloud orchestrator integration.
Eaton
1300 3 EATON
www.eatoncorp.com.au