UNEEK PARTNERSHIP PAYS BIG DIVIDENDS FOR LOCAL INDUSTRY
15-02-2016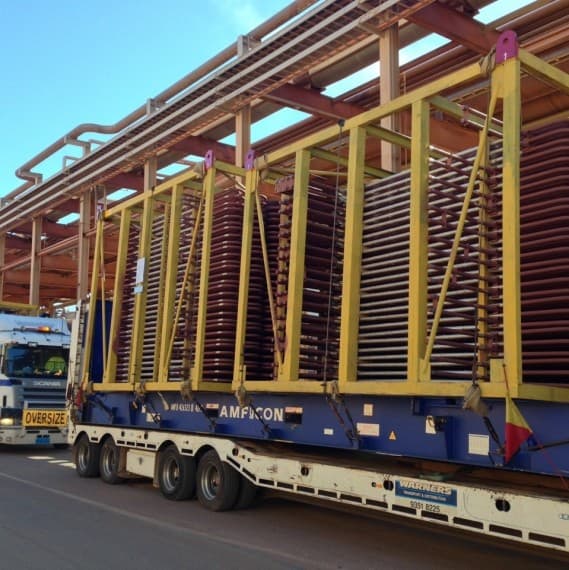 As well managed and successful companies grow, more opportunities become available.
It's not luck that these opportunities appear, it's about gaining international integrity and a name for quality and service.
Uneek Bending Co Pty Ltd have developed and grown in the Australian engineering market through over 50 years' experience and accumulation of technical and practical know how.       
The success of a recent alumina industry venture was achieved through the company's well- established capabilities combined with more than 20 years' association with Indian based company GB Engineering.  
GB is an international engineering company specializing in the design and building of large scale boilers and components for major industries throughout the world. The company also designs and manufactures desalination plants, heat exchangers, bio-mass boilers, pressure vessels and all types of equipment for processing plants around the world with full accreditation for ASME 'U' and 'S' Stamps along with ISO 9001 quality standards
Uneek have now introduced GB Engineering's complete capabilities to some of Australia's largest mining and processing industries to partner in the development of new opportunities.   This new project partnership venture has already achieved major success in Australia within the Alumina industry supplying Super Heater Elements for three boilers in a plant in Western Australia.
Uneek project managed this multi-million-dollar contract and GB Engineering looked after the supply of the boiler tubing to the correct specifications and the manufacturing of all the primary, secondary and tertiary super heater elements for three separate power boilers for a major Western Australian processing plant.
The joint project came in at some two thirds the cost had Uneek handled the total build in their local plant.
Budget included Uneek supervised delivery from India and both the Uneek project management team and the client company conducting regular on site production inspections throughout the design and manufacturing process. The project was delivered on time and on budget to the complete satisfaction of the client.   
The 20-year association with GB Engineering has now developed to the point that both companies have full confidence in the partnership working together on many levels.  
Uneek, with the expertise and experience as project managers and fabricators, and GB Engineering as the main manufacturers, are opening doors to new Australian major engineering project opportunities.
Over the past 10 years companies have looked outside Australia for their manufacturing needs and have been seduced by the low cost of using overseas companies to build their equipment. Some of these Australian companies have been caught out without fully investigating the quality and manufacturing procedures which in some cases differ dramatically from their past local manufacturing experiences.
The issues of dealing with overseas companies include knowing the local language, investigating what world standards are in place and whether these companies actually work within these standards … and to what extent they manufacture the items themselves or farm out to other companies without the correct standards.
All of these issues and concerns were discussed and resolved between the customer, GB Engineering and Uneek to ensure everyone was fully informed and comfortable to proceed. This meant both the project management and manufacturing processes were fully coordinated so the  project was successfully completed.
Uneek Bending Co
Ph: 03 9771 4900