UNEARTHING NUGGETS TO SUPPORT GROWTH AND DRIVE PROFITABILITY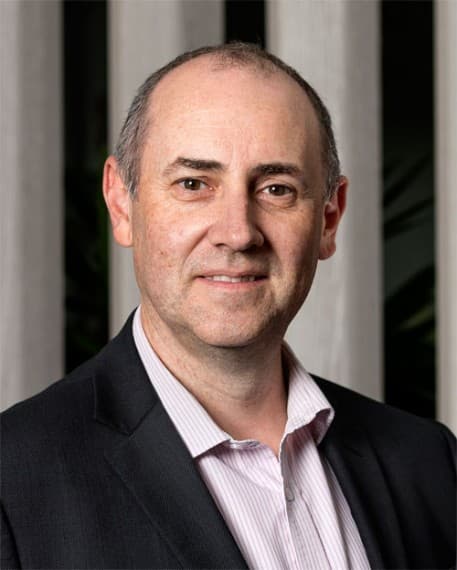 As a business expands, its asset management strategies must embrace a new level of sophistication.
During a Q&A session at a recent Energy Mines and Money Australia Exhibition and Conference, Cameron Vorias, Managing Director and CEO of Sojitz Coal Mining said: "When you're managing just one mine business, your management team is focused on that one mine and you can drive your level of detail, looking at your cost structures, for example. When you become four or five mine sites, the culture changes and you need reliable and powerful software to manage your information. This is because you need to be looking at your information in a more responsive manner – decisions need to be quicker to drive the change that's required to achieve success."
Cut downtime with early diagnosis
The preventive maintenance approach, prescribing maintenance work on fixed-time schedules throughout the calendar year, limits productivity because it is not based on real facts about each asset. With a limited focus on monitoring the actual health of an asset, issues that occur outside the scheduled maintenance window can escalate easily.
Critical machines breaking down mid-project hamper productivity and extend out project timelines. Coupled with staff costs, there are those added emergency repair expenses that weren't in the expenditure forecast. Not only that, if you've had equipment operating on site that's been on the brink of malfunctioning, it's a risk from both personnel safety and business liability standpoints.
With maintenance activity expected to rise nearly 60% across the industry over the next few years, real-time and predictive capabilities are becoming paramount to reducing unnecessary downtime and streamlining asset management.
Increase asset lifetime
Predictive maintenance also enables the extension of asset lifespan and reduction of capital costs. On the latter, a 2015 study found that predictive maintenance is, on average, 47% cheaper than reactive maintenance because urgent and significant repair jobs are less frequent.
As Mr Vorias explained, this approach enabled his team to purchase second-hand equipment. "Our maintenance strategy was key to us driving our existing operations to very high hours. We haven't had to procure a lot of (new) equipment."
For example, mining teams can use historical and real-time data to predict necessary asset maintenance and then schedule a technician with the right skill set to complete the task. Inventory can also be checked before-hand to ensure the necessary spare parts or materials required for the work are available to complete the task with the least possible disruption to work.
 What's important is the integration of all data sources into a core business management system to gain full visibility. Armed with this data, informed decisions can be made about how to best maintain assets in consistently peak conditions.
Gather all actionable insights
According to a 2018 Deloitte report that investigated the state of Australia's mining sector, most miners are lacking the ability to act on the data they've analysed for smart and informed decision-making. It highlighted that miners may use less than 1% of the data they collect from their equipment.
In such a fluctuating industry, it's critical to learn and act on data quickly, without getting bogged down in reams of information. The asset management system should deliver actionable insights, sending easy-to-digest information to the right people, at the right time, so teams can act speedily.
Mining companies around the country also choose to deploy their asset management systems 'over the cloud' to tap into savings such as reduced resource demands and increased performance. Teams can access real-time data from anywhere – and are never left in the dark on the state of fleet equipment or important safety instructions.
A cloud environment also enables technical teams to make system updates promptly from wherever they are. This is important to mitigate increasing cybersecurity risks in mining, with the industry's heavy reliance on integrated and automated systems. Recent events show that cybercriminals exploit system weaknesses to gain access and quick action can prevent thousands of dollars of damage and the ensuing risk to reputation.
Profit with predictive
Predictive maintenance delivers critical business intelligence to improve uptime and longevity of equipment – leading to hard dollar savings, adherence to schedules and production targets, while also protecting the industry's most important asset, staff.
Mining professionals across Australia are focussed on maximising the performance of every asset and reducing downtime – that's why predictive maintenance is currently a  top investment priority for miners globally, acting as a 'crystal ball' for smart asset management.