UNDERWATER CHAINS SHRUG OFF HOSTILE CONDITIONS
28-09-2017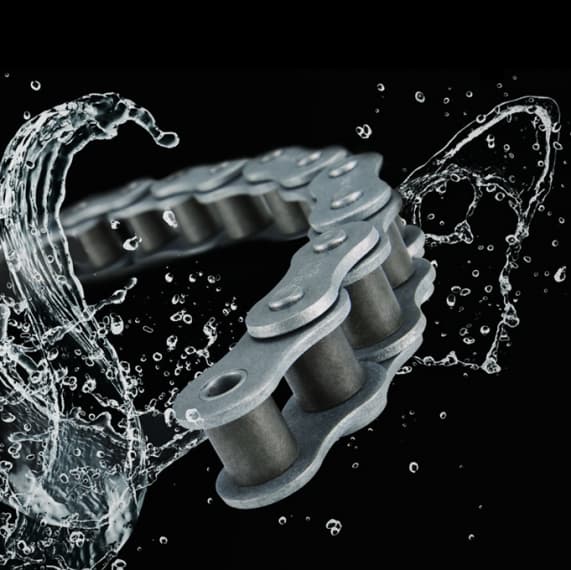 Tsubaki's newly launched Neptune range of corrosion-resistant chains feature a ground-breaking new surface treatment that provides full protection and maximum chain strength.
Even well-maintained chains can fail in harsh environments, and chain failures can be both expensive and disruptive.
While usually robust and reliable, chains that are used in harsh environments require additional protection to ensure a long working life.
Tsubaki has developed a new solution using on a two-layer protection scheme, applied to high-quality carbon steel chain components.
A specially developed topcoat resin protects the chain from physical impact and forms the front line defence against corrosive agents. Beneath this is a base coating that prevents the chain from oxidising.
The resultant Tsubaki Neptune is a top quality carbon steel chain that can be used in wet environments - even underwater – and in salt water spray tests Neptune showed no sign of rust at all after 700 hours.
Thanks to the new coating, Neptune chains also have ten-times the alkali resistance of previous generations, helping them to survive the chemicals used in wash-down operations.
Tsubaki Australia
02 9704 2500
tsubaki.com.au