UNCONVENTIONAL SMALL FANS HAVE THEIR BIG FANS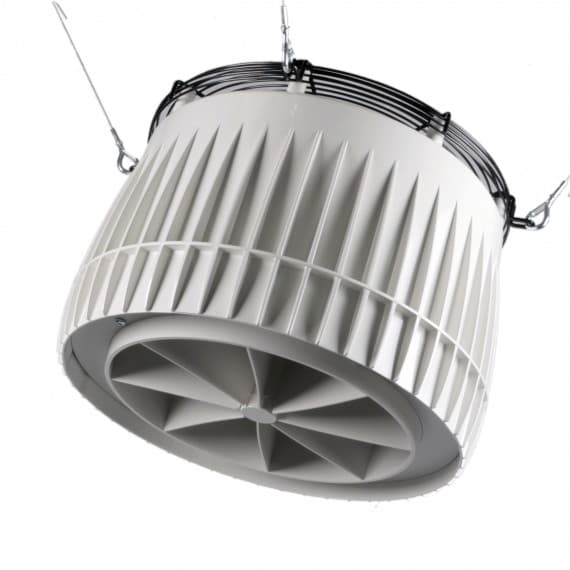 In large internal spaces such as school sports halls, the problem has always been the same: traditional fans aren't capable of moving, let alone propelling, large volumes of air.
Unconventional in design, the Airius range of fans is reinventing the way Australians are cooling and heating. Their patented airflow technology utilises a process like an air jet that is able to push out incredible airflow quantities never before seen in any other fan. People often take a second look and ask, "How is that a fan?" The simple answer is that it's a massive technological advancement in the market, and that's just the beginning.
Released in late 2018, the Airius G400EC fan has exceeded market expectations. Like all Airius fans, it's small in size and lightweight, and doesn't have exposed blades, which removes many of the negatives of large bladed fans: no strobing of lights, no concerns about balls hitting the blades, no expensive three phase power and no structural impacts. It can be mounted vertically or horizontally, allowing users to optimise the design of a space to suit its inhabitants. It captures and propels large volumes of air through its patented airflow system, and with a centreline velocity of 2.9m/s at 10 metres, it's a powerful, strong and quiet fan.
Designed for large internal spaces from 7 to 12m high, it's ideal for school and community sports halls and other recreation facilities, indoor/outdoor stadiums, entertainment centres, shopping malls and standalone shops, factories and warehouses, and transport facilities and aircraft hangars, making many serious OH&S concerns a problem of the past.
Airius Oceania
0401 848 888
airiusfans.com/en-au/home/