ULTRASONIC FLOW METER IMPROVES GAS FLOW MEASUREMENT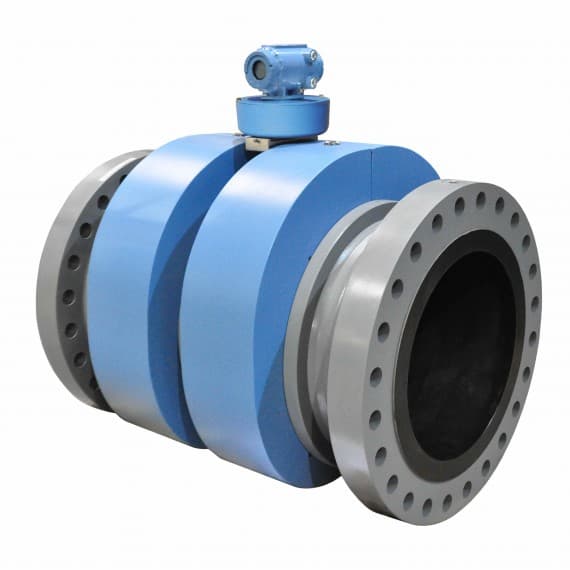 New from Emerson, the Daniel 3418 eight-path gas ultrasonic flow meter promises highly accurate flow measurement in natural gas custody transfer applications with reduced upstream piping requirements and without flow conditioning. The meter automatically compensates for flow distortions caused by pipe bends, shorter straight runs or smaller design footprints.
The 3418 is reckoned to be the first ultrasonic flow meter to pass all perturbation tests for OIML R-137 Accuracy Class 0.5 with only five pipe diameters in front of the meter and without a flow conditioner.
It features eight interlocked direct chordal paths that cancel out asymmetrical velocity effects. This enables it to measure flow with greater resolution and accurately calculate swirl, reducing the need for flow conditioning and long upstream piping configurations.
The Daniel 3418 can calculate standard flow and directly integrate with temperature and pressure transmitters, gas chromatographs and flow computers while providing real-time meter and process diagnostics. It uses Emerson's proprietary MeterLink diagnostic software with specific enhancements designed to mimic the look and feel of the original Daniel four-path gas ultrasonic meter interface.
Available in sizes DN250 to DN1050 (10 to 42in), the 3418 offers bidirectional flow capabilities, increased flow capacity and no incremental pressure drop, therefore reducing measurement risk and minimising operating cost.
Emerson Automation Solutions
1300 55 3051
www.emerson.com