ULTRASONIC CLEANING PROVIDES COST-EFFECTIVE ASSET REJUVENATION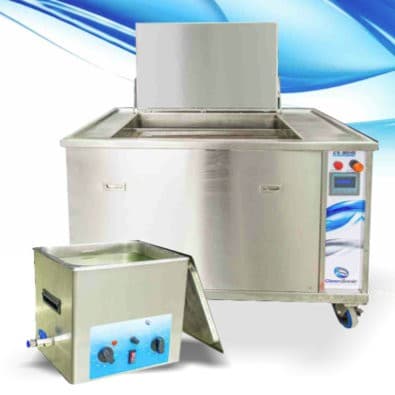 CleenSonic is offering a cost-effective asset rejuvenation service from its newly opened facility in Glendenning, Western Sydney. The service is based on the company's own design of ultrasonic cleaning equipment, and is suitable for rejuvenating a wide range of contaminated equipment in industries from rail and automotive to mining, marine, construction and earthmoving.
According to CleenSonic Managing Director, Nick Rassios: "After many years working in the automotive industry and using ultrasonic cleaning methods, I identified a business need for cost-effective asset rejuvenation services. Ultrasonic cleaning is not new technology, but CleenSonic's 21st century offer is about value to client's bottom line in a multidimensional manner."
One of the key advantages of the CleenSonic service is that it relieves customers' technicians of the task of cleaning contaminated equipment – a task that is not only unproductive, it is also fraught with health and safety risks of repetitive strain injuries and exposure to noxious solvents and contaminants.
In comparison, the CleenSonic process combines proven ultrasonic cleaning techniques with the use of environmentally friendly solutions. Managing waste and arresting contaminants is a key focus, together with reduced water consumption.
The process is suitable for rejuvenating a wide range of equipment, including: engine components, all types of filters, radiators and condensers, motors and transmission components, and hydraulic components such as pistons and pumps. Contaminants that can be removed include oil and grease, paint, rust, salt deposits, sludge and carbon deposits.
CleenSonic offers a free consultation service to assess customers' exact needs, and can also design and build tailor made ultrasonic cleaning systems to fit individual requirements.
CleenSonic
02 8880 8000
www.CleenSonic.com.au