ULTRAFLEXIBLE CABLES FOR FAST MOVEMENTS IN SMALL SPACES
05-02-2018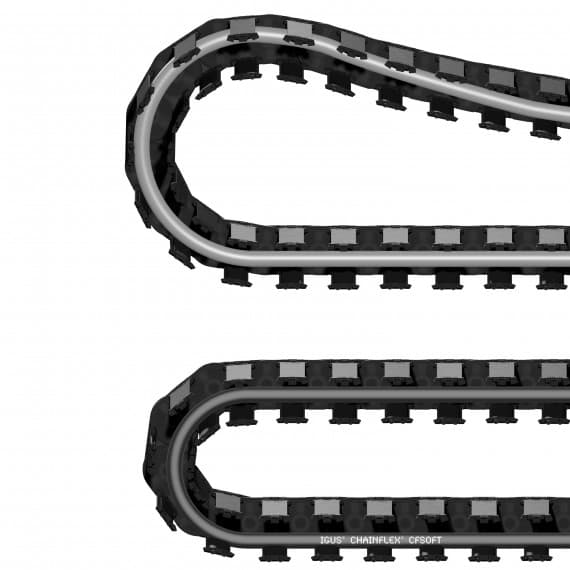 The latest igus cable from Treotham Automation is the chainflex CFSoft, which is ideally suited for fast, short strokes with very small radii. The new cable has an extremely flexible conductor structure together with extra-soft yet abrasion-resistant jacket materials to ensure high flexibility. This combination promises a long service life in energy chains, even in the smallest of installation spaces.
The main contributor to the flexibility of the chainflex CFSoft is the novel conductor design. The individual cores are made of soft copper and undergo a special lacing and stranding process during manufacture, which makes the overall cable much more flexible and softer than traditional flexible cables, and capable of a bend radius of 5xd.
Chainflex CFSoft cables have been tested under practical conditions for three years in the igus test laboratory, and the company provides a guarantee of 36 months or 10 million strokes.
The CFSoft can be ordered by length or as a ready-harnessed cable. Online tools are available to help users specify cables for specific applications. It is also available as a readychain ready to install in an e-chain system.
Treotham Automation
1300 65 75 64
www.treotham.com.au