THE ULTIMATE IN CASTOR SYSTEM SAFETY FROM TENTE
22-05-2015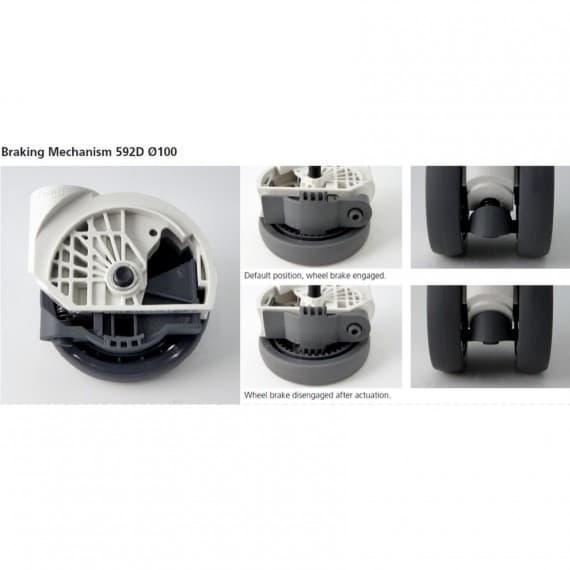 The Tente Linea Deadman Brake is ideal for slopes, with no more runaway trolleys.
The wheel is locked by default and can only be moved when the brake is actively released.
The wheel lock is permanently activated and will be released by actuation.
The connection between the castor and the appliance is made by the operator.
The spring used in the braking system is not under stress when the castor brake is engaged – another safety advantage.
This system allows completely new possibilities for designers regarding the development of mobile furniture, and devices.
A direct access to the castor by foot is no longer necessary to release the mobility.
When castors are mobile, the cable wire is actuated.
Ball bearings are used to prevent the cable wire from twisting, which allows an easier castor swivelling.
Ball bearings holding the cable wire, for better mobility.
The Tente  Linea Dead Man Brake Castor System is available in 75mm and 100mm diameter.
Contact Tente Castors & Wheels for more information.
Tente Castors & Wheels
Ph: 1300 836 831