UK TEAM ANNOUNCES MOST LIGHT ABSORBENT MATERIAL TO DATE
01-03-2016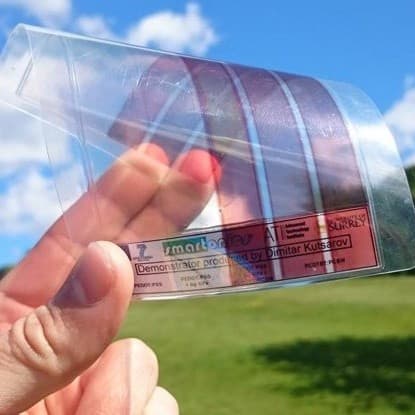 A team in the UK has announced that they have figured out how to manipulate the material into what they are calling the most light-absorbent material for it's weight, meaning that the solar based technologies could possibly get a massive upgrade in the future.
"As a result of its thinness, graphene is only able to absorb a small percentage of the light that falls on it," said nano-electronics researcher José Anguita from the University of Surrey.
"For this reason, it is not suitable for the kinds of optoelectronic technologies our 'smart' future will demand."
To get past this obstical, the reasearchers took some ideas from moth eyes. By copying how the tiny texturing on the eyes capture the light, and how they see in the dark, the scientists were able to improve the graphene's light absorption rates.
"Nature has evolved simple yet powerful adaptations, from which we have taken inspiration in order to answer challenges of future technologies," said Ravi Silva, head of the University's Advanced Technology Institute.
"Moths' eyes have microscopic patterning that allows them to see in the dimmest conditions. These work by channelling light towards the middle of the eye, with the added benefit of eliminating reflections, which would otherwise alert predators of their location."
The scientists behind the new tech say that this new technology could help solar sensors in existing and new devices generate power from even gentle light and heat.
"Solar cells coated with this material would be able to harvest very dim light,"said Silva.
"Installed indoors, as part of future 'smart wallpaper' or 'smart windows', this material could generate electricity from waste light or heat, powering a numerous array of smart applications. New types of sensors and energy harvesters connected through the Internet of Things would also benefit from this type of coating."
Although it is still the beginning stages, if the researchers are able to find a commercial entity to take it to market, we could possibly have solar panels fit everywhere.