UK PLANS TO SHUT DOWN ALL COAL POWER PLANTS BY 2025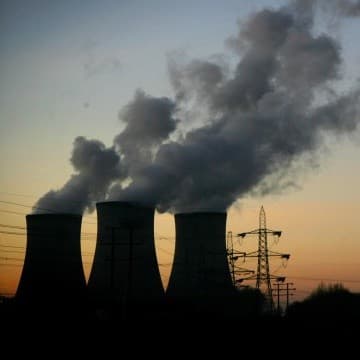 In environment news, the UK government has announced that they are planning to restrict their use in 2023 and, close down all coal-fired power stations by 2025.
This announcement comes in time for the UN's Climate Change Conference in Paris, where the binding universal agreement on climate will be set.
"It cannot be satisfactory for an advanced economy like the UK to be relying on polluting, carbon-intensive 50-year-old coal-fired power stations," said Amber Rudd, Secretary of State for Energy and Climate Change, in a speech announcing the change of direction.
 "Let me be clear: this is not the future. We need to build a new energy infrastructure, fit for the 21st century." She continued
At the moment, fossil fuels account for more that 20% of the UK's electricity needs.
"Our determination to cut carbon emissions as cost effectively as possible is crystal clear and this step will make us one of the first developed countries to commit to taking coal off our system," said Rudd.
Although these steps prove to be a step towards more environmentally friendly powers sources, the UK will not completely replace coal with renewable power, as although the renewable energy is part of the new strategy, but there is still a commitment to investments in nuclear power and gas stations.
"In the next 10 years, it's imperative that we get new gas-fired power stations built," said Rudd.
"Gas is central to our energy secure future. So is nuclear. ponents of nuclear misread the science. It is safe and reliable. The challenge, as with other low carbon technologies, is to deliver nuclear power which is low-cost as well."
The closure of the UK's coal stations is that it will only take effect if new gas-based stations can cover the coal gap. This means that if coal stations successfully implement carbon capture and storage (CCS) measures, it's possible they won't be shut down at all.
However, this announcement does signal that fossil fuels are the way of the past and are no longer a viable option to power the world.