UK Marketing Summit reaches great heights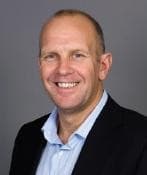 The B2B Marketing association in the United Kingdom recently held its first B2B Marketing Summit in London.
Designed to help B2B marketers improve their skill sets and expertise, the event featured four content streams and focused on delivering best practice case study examples.
Here's a summary of some of the key learnings that all B2B Marketers can consider incorporating into their plans:
Content marketing 
·         Don't make your content difficult to get to. You need to prove the value of your content before you start gating it up. If someone has to sign-up to get your content it has to be incredibly premium and top-rate.
·         Content is at its most effective when it's shared by your audience among themselves. To achieve this, tap into people's motivation to share; make them laugh, give them an exclusive, make it interactive, make it controversial, or teach them something new.
·         Get to know your audience in as much detail as possible. The more personally your content speaks to your audience, the more it will resonate.
·         Always include calls-to-action.  This will drive inbound enquiries.
Data & databases
·         Your data erodes three per cent each month. Maintaining an accurate database will mean you're compliant with regulations, as well as achieving maximum ROI.
·         Manipulate data. Push the right content to the right people at the right time.  Gather data from those downloading your content and target them with content they're interested in.  Also, use the information you own. You should know when someone needs to replace or service the item you sold them.
 Lead Nurturing 
·         Set up how you manage leads before you start generating them.  There's no point generating leads if everyone in the sales process isn't clear about their responsibilities … including reporting back on results!
·         Communicate with prospects over a long period of time. This is the only way to successfully convert them. Ensure you have a plan to keep interesting, relevant information in front of your prospective clients on an ongoing basis.  You are unlikely to win over a new customer from one piece of communication.
·         Users are in more control than you when deciding on what their engagement will be. You need to play a game of understanding their psychology and behaviour when nurturing them.
 Social Media
·         Avoid fragmented social media activity within your organisation. Create simple guiding principles that everyone has to adhere to. There will still be room for flexibility but it means there will be more cohesion.
·         B2B brands can't afford not to do video.  It's important to note that YouTube is the second biggest search engine.  (We have a client in Sydney who generates one third of their leads from their YouTube content)
·         Social media does not work on its own. You still need a good story to tell.
·         The brand is not the story. You need to forget the brand to start with, think of a good, relevant story to your industry and then weave the brand into it afterwards.
Also of great relevance to manufacturers is the latest B2B marketing survey out of the UK.  Not surprisingly, lead generation is the number one priority for marketing activities of business to business companies. It seems this industrial lead generation is not cheap, though and only one quarter of surveyed companies could put a figure on how much it costs them to acquire a lead. 
For those selling big-ticket items or services ($7,500 plus) the average cost per lead is $1,300. For lower value items the average cost per lead falls to around $400. It is claimed 33 per cent of these leads then convert to a sale.
With regards to the most effective lead generation channels – email, telemarketing and live events are seen as giving the best ROI.
Karl Boothroyd is the founder and CEO of IMA, a specialist B2B marketing agency. IMA is owned by Australia's largest marketing communications company, The STW Group.
Karl can be contacted at karl@imab2b.com or 02 4627 8011.