UK manufacturing on a three-year high
16-06-2014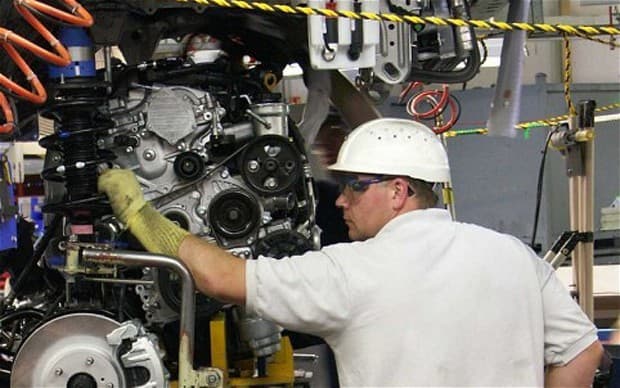 UK manufacturing activity rose at its fastest annual pace for three years in April.
Factories reported a big increase in output, bouncing back from a weaker March to rise by 0.4 per cent.
This leaves the annual pace of growth at 4.4 per cent – the biggest rise since January 2011.
Although manufacturing remains 7 per cent below its pre-crisis peak, the revival over the past year has been driven by an 18 per cent surge in output from plastics and rubber industries since last April – the largest increase for more than 40 years.
The improving fortunes of the manufacturing sector, even in the face of a stronger pound, will ease concerns over a recovery largely based on consumer demand and housing, and will raise hopes that businesses will step up investment despite a weak trade performance.
According to the National Institute of Economic and Social Research, Britain's economy has finally recovered the ground it lost in the 2008-09 recession.
NIESR calculates that GDP grew by 0.9 per cent in the three months to May, following 1.1 per cent in the three months to April. The think-tank calculates this took GDP 0.2 per cent above where it was in January 2008.
The most recent official figures, from the first quarter of 2014, showed GDP still 0.6 per cent below the peak.