UK MANUFACTURING BACK ON TRACK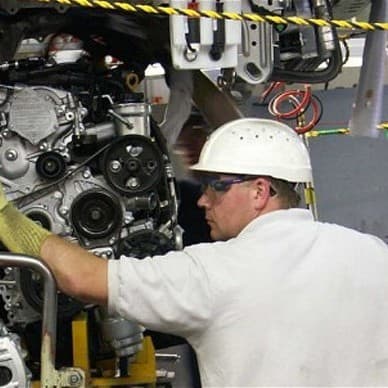 British manufacturing output picked up in August after falling sharply in July, new data shows.
The 0.5% improvement was better than the anticipated 0.3% rise as auto plants came back online after summer shutdowns.
But compared with August last year, manufacturing output was down 0.8 percent.
Britain's factory sector has struggled recently in the face of slower demand in key export markets and after a strengthening of sterling.
In the three months to August, which smooths out volatile monthly data, British manufacturing output was down 0.9 percent compared with the previous three months, a slightly softer fall than in July, the Office for National Statistics said.
Britain's economy grew by nearly 3 percent in 2014 and started this year strongly too. But quarterly economic growth is expected to slow to about 0.5 percent in the July-September period, down from 0.7 percent earlier in 2015.
The latest data showed overall industrial output, which includes Britain's oil and gas sector, rose 1.0 percent in August compared with July, leaving production 1.9 percent higher than a year earlier.