UK BRINGS WIFI TO THE STREETS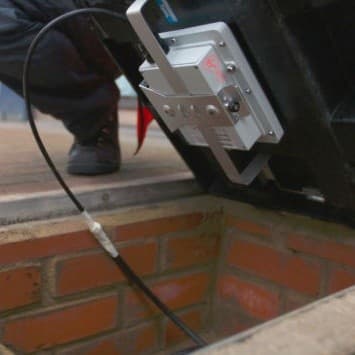 Wifi is being brought to the streets as a footpath in the UK is being equip with free wifi coverage. Manholes. On street-cabinets and other street utilities will be used to broadcast the signal that reaches speeds of 166 Mbps and can be accessed from up to 80 metres away.
At the moment it is only operating on a small scale and is part of a promotional stunt by virgin Media. The connected areas will be set up in the Chesham, home of 21,000 people.
The company says it's committed to improving the access to Wifi for the entire country, and the feedback from this trial will be able to inform future plans.
"The unlimited wifi service is available to residents, businesses, and visitors passing through the centre of Chesham," explains the Virgin Media team.
"The service even covers parts of Lowndes Park - Chesham's 36-acre park space."
Virgin Media is tapping into already in place infrastructure as it provides broadband services to the UK through an underground network.
"Not only is this the first time we've built metropolitan wifi directly from our street cabinets, it is also the UK's first deployment of a wifi connected pavement," says Virgin Media director, Gregor McNeil.
"It is literally public wifi under your feet. We want to build more networks like this across the UK and encourage more forward-thinking councils just like Chesham to get in touch."
There is no clear indication of how consumers will log onto the service, it is assumed that the network will be left unprotected.
"We're a very unique high street with many independent shops so we don't have the IT infrastructure that big chains benefit from," says local business owner, Martin Parkes.
"This will hugely help levelling the playing field and will hopefully bring more people to Chesham too."