UBEECO STANDS FOR PACKAGING EXCELLENCE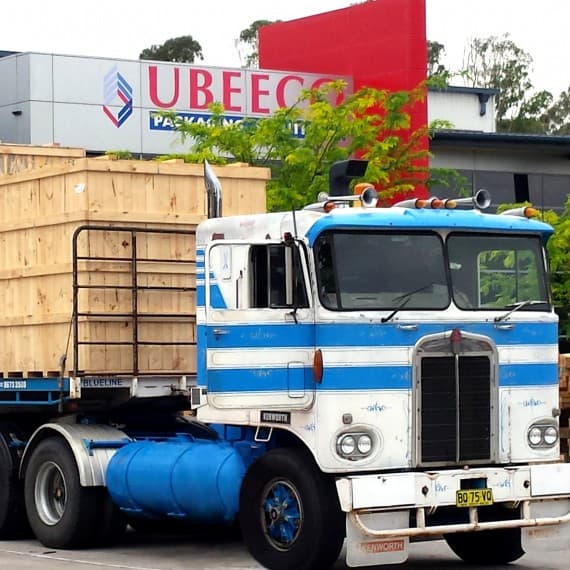 Over 46 years ago the family owned United Box Company opened its doors in western Sydney producing wooden fruit and vegetable crates for lettuce and soft drinks.
From these humbling beginnings it has grown to become a national leader in industrial packaging solutions.
Now known as UBEECO™ (an acronym of the original name), the company is a major distributor and importer of packaging materials.
UBEECO™ specialises in custom made pallets, cases and crates as well as cardboard boxes, pallets and mailers.
The company also offers specialized packing services including decommissioning of machinery, custom export crating and packing, and ship to its destination – anywhere in the world.
products like wooden boxes are custom made to suit all requirements.
UBEECO™ services a broad range of industries including manufacturing, aviation, food & beverage, pharmaceuticals and medical, mattress and bedding, mining, oil and gas, retail, storage and warehousing and distribution.
Brothers Joe, Bill and Tony Borg are the Directors of this innovative packaging solutions operation.
Ironically, the three brothers have gone back to the future and are now producing special wooden fruit crates to follow with the trends of industrial interior design.
More than anyone else the Borg brothers understand the challenges potential customers face in trying to find the right packaging solutions.
Unless you know the industry, or have used the product before, it can be difficult to find the right supplier, they say.
So UBEECO™ will soon launch a ground breaking new consumer friendly company website to help customers make the right packaging decisions for their business.
The new site, to be launched this month, will feature video links to help explain each product.
You can have a sneak peek at: http://www.ubeeco.com.au/
UBEECO™ is renowned for its outstanding communication skills with its online customers – a major point of difference for the company.
For the past five years its marketing team has been uploading informative videos on a dedicated YouTube for the benefit of customers and potential customers.
The channel now boasts more than 200 videos with total views of reaching the 60,000 mark – an impressive result for a company offering crates and pallets.
Earlier this year they launched a comprehensive full video production, showcasing the range of outstanding export packing services, for which UBEECO™ have become renowned.
The new highly animated video (https://www.youtube.com/watch?v=xwZP2ZqNJ5I)
sets a new standard in the Australian packaging industry.
And to wrap-up the total package, UBEECO™ offers its customers regular blogs to keep them informed about latest industry trends and packaging solutions.
Contact UBEECO™ for more information.
UBEECO™ Packaging Solutions
Ph: 1800 147 977
www.ubeeco.com.au