Published 16-06-2020
| Article appears in June 2020 Issue
TYRES MADE OF GOLD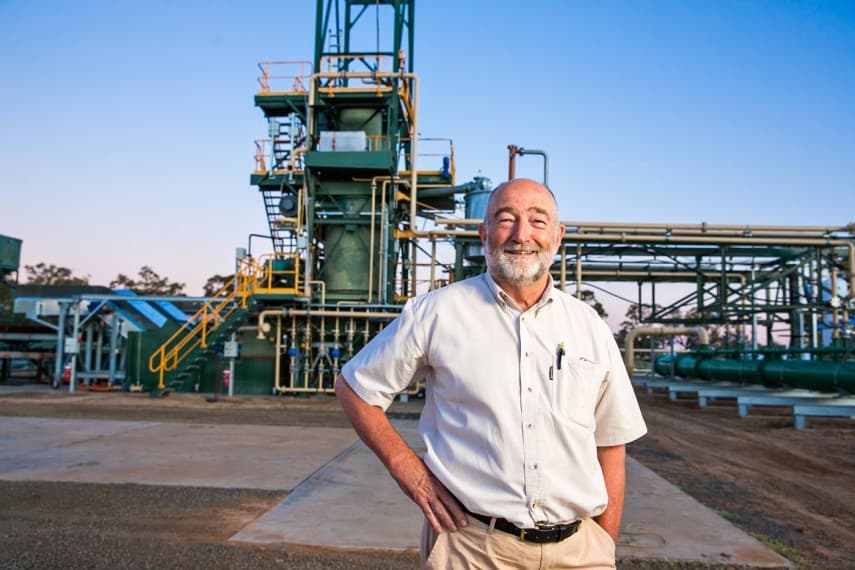 As Australia find its feet into the new normal, it's a breath of fresh air to hear there is big money to be made from tyres that have reached the end of their life (EDT: end of life tyres).
The monetary gains are big: when recycled, the projected output from EDT tyres can be as much as 214,230,000 litres of high value oil, 270,970 tonnes of carbon and 112,900 tonnes of steel.
Enter Green Distillation Technologies (GDT), which is proud that during the virus outbreak, it can do good business from this breakthrough.
GDT's Chief Operating Officer Trevor Bayley says the planned thirty plants for EDTs in their pipeline will produce a high level of output.
"The volume of valuable recycled material that is produced by the process is quite impressive and a typical 10 kg car tyre will yield 3.7 litres of oil, 4.68 kg of carbon, 1.95kg of steel, a 70kg truck tyre will provide 26 litres of oil, 33 kg of carbon, 13.65 kg of steel and a 4 tonne oversize mining dump truck tyre will yield 1,570 lites oif oil,1.7 tonnes of carbon, 0.76 tonne of steel."
It is a perfect cycle of life for the tyres as Australia generates 25 million ELT's a year, while the US at more than 250 million ELT's. Per annum there are 1.5 billion ELTs which can be sourced globally.
The 30 local and global plants planned by GDT will each have the capacity to process 19,300 tonnes of ELTs comprising a mix of passenger car, 4WD and truck tyres.
The potential output is awesome. Bayley says that with a burgeoning waste environmental problem this initiative is breaking frontiers by turning a negative into valuable and highly saleable materials.
But as with any new innovative business strategies there are challenges for Green Distillation Technologies. Bayley is wary that even if the international scene looks very promising for the company they do not want the Australian technology to end up only being imported back after being taken over outside Australia, when it can be innovated locally.
"I don't want to diminish the support of the local investors from mums and dads, as well as the members of the Motor Traders Association of Queensland," he says.
"But the professionals in Australia want a high short-term return, while we need a five-year commitment."
GDT has already pegged investment in the vicinity of $230 million, but it has proven difficult to raise funds in Australia from local sources.
It may be a bit of a waiting game until more investors join in but several plants are already underway overseas as government approvals are finalised.
GDT is onto a good thing because by contrast, it produces high value oil, carbon and steel, which is in demand by world markets at international market prices from their EDTs. Their emissions are within EPA guidelines and use less than three percent of the oil they produce as the heating source.
"Each GDT plant is expected to need a permanent workforce of fifteen and require more people during the construction phase and have a local economic multiplier effect with more people required to collect and deliver ELTs to the plant," Bayley says.
"What we have done is a world breakthrough and we believe that in time our technology will eventually become the preferred means of recycling ELT's throughout the world."