TYRE PROCESSOR LETS AUSSIES BREATHE EASY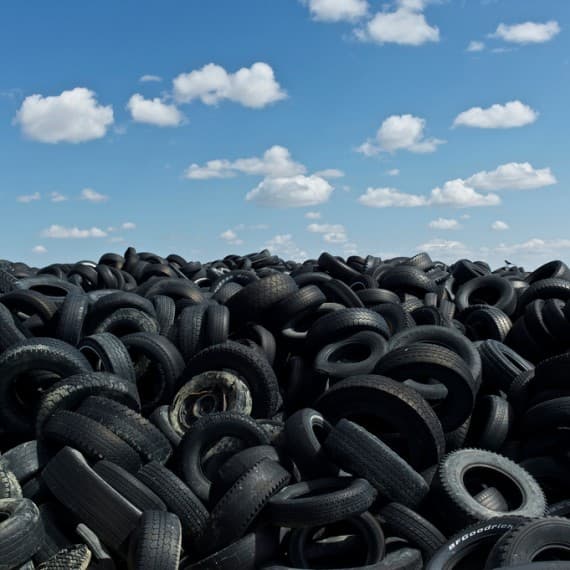 Amidst a national recycling supply-chain shakeup, good news arrives: a solution has been found to Australia's end-of-life tyre disposal issues, meaning we might be subject to fewer tyre fires. 
Pearl Global has signed a lease on a site in Stapylton Queensland and received approval to establish a tyre processing plant from the Queensland Department of Environment and Heritage, subject to planning approval from the Gold Coast City Council.
"We are the first company in Australia to be granted an environmental licence to operate a commercial tyre processing business of this type, and we have found a site that is ideally situated and ready for use," said Pearl Global Executive Chairman Gary Foster, calling the move a win-win situation for both Pearl Global and Queensland.
"In granting us this licence the Queensland government has recognised the environmental benefits of our unique thermal desorption technology, which operates in a low emissions environment with no hazardous by-products."
Stapylton is near a large source of end-of-life tyres and on a major highway route for transporting finished products.
"The site houses a large factory which easily accommodates our portable processing plant. We have already delivered the plant to the factory and we can commence commercial-scale operations as soon as we receive planning approval, for which we don't anticipate any problems," Foster said.
Pearl Global's tyre-processing technology claims to break down discarded tyres into reusable products – oil, steel, carbon "char" or powder, and compressed natural gas – without the toxic byproducts and gases that are commonplace in other breakdown and disposal technologies. 
The new technique is mainly competing with existing pyrolysis processing, which currently results in considerable waste emissions that must be filtered and mitigated.
Pearl Global's technology surpasses existing techniques by passing chopped-up tyres through a series of sections set at different temperatures (contrasting with existing single-temperature methods) in a precisely controlled process that separates each material component of the tyre. 
Their technology looks set to reduce the amount of tyres dumped in landfill, and all the environmental and safety hazards that come with it. 
Australians have suffered through fire outbreaks at tyre dumps, and seen toxic byproducts leech into their soil and groundwater. Currently, only about 16% of Australian tyres are properly recycled.