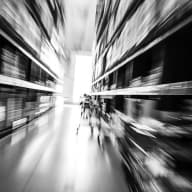 The 3PL, E-Warehouse Management and Solutions Show organised by Fair Events, and Reed Exhibitions' e-commerce Expo will run alongside each other at the Melbourne Convention & Exhibition Centre on March 26-27.
Together they will provide today's businesses with a one-stop view into the future of digital transactions (the ecommerce Conference & Expo) and fulfillment by the modern supply chain (3PL Show).
"They are ideal companion events for businesses looking for the latest innovations and solutions in a fast changing digital world. With one visit to two shows you can see the bigger picture," said Gary Fitz-Roy, Managing Director of Fair Events.
Entry to both exhibitions is free, with a single registration to either event allowing seamless access between them.
Register online at: www.3plshow.com.au/register/
For more details on the e-commerce Conference & Expo visit: http://www.ecomexpomelbourne.com.au/