TWO SHADES OF GREY: UVEX GAS WELDING PROTECTION
06-08-2015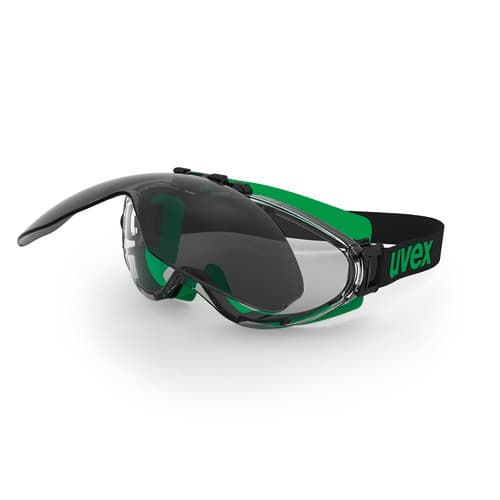 Uvex grey gas welding range provides UV and infra-red protection shade 3 and 5 with perfect colour recognition.
The new UV & IR protection combined in the one filter from uvex's latest innovation means that green welding filters are a thing of the past.
So what's wrong with green?
Traditional green tints in gas welding and cutting eye protectors have the problem of distorting your ability to perceive colours.
With Uvex's innovative development of grey tinted lens you can now easily see the copper colour change as you heat the tube for brazing, while still providing protection against ultraviolet and infra-red radiation.
A person whose colour recognition is impacted perceives a wide range of different colours as being the same, and often may not be aware of their defective colour vision until costly or harmful mistakes are made; the lens technology of uvex grey welding range eliminates this hazard caused by traditional green welding filters.
An added benefit is a stronger lens – less colour pigment equals more impact resistant polycarbonate in uvex's gas welding grey lenses.
Added to this innovation is the new uvex infradur AF lens coating, anti-fog on the inside for welder's comfort and renowned infradur hard coat on the outside for durability.
Uvex infradur protects the lens against welding spatters to maintain high visibility.
This new technology is available in shade 3 in uvex super fit spectacle, shades 3 and 5 in uvex super f OTG overspec for prescription wearers, and shade 3 and 5 in the revolutionary new uvex ultrasonic flip-up gas goggle.
Because of its revolutionary qualities, the comfortable new grey lens ensures wearer compliance and so increases safety and health in the workplace, fully protecting the wearer's eyes during the gas welding, cutting and brazing process.
This well-researched and developed technology meets the stringent requirements of both Australia & New Zealand Standards AS/NZS 1337.1 & 1338.1
Uvex safety Australia
Ph: 1800 815 790